Custer High School
Class Of 1962
"Welcome Back to Wisconsin"
July 11 to 15, 2018
(Okay, so this is long and probably inane to most of you. But in case one or two of you have nothing better to do today … read on.)
"Hello Uncle Garry (technically great uncle)? This is Maddie. We're planning to throw a surprise 55th anniversary for Grandma and Grandpa (Grandma is Carol Sellers, 1960 Custer grad) in a couple weeks because we didn't do anything for their 50th. We would love to have you come (to Conover Wisconsin, north of Eagle River). It's on Friday the 13th!" Ah, Friday the 13th, my lucky number!
"Gee thanks Maddie, I don't think we can make it, especially since it's only a couple weeks away."
(The next day!) Damn! Carol is my only sibling left. Out of 9 kids, there's only the two of us and assorted cousins. I'm tired of going back home for funerals. Why not something fun?
"Hello, Maddie? It's Uncle Garry and we're going to be there!!!" Fourteen year old Maddie is thrilled because she's the one who thought of it and has organized it all … food, music, decorations, invitations, etc.
We arrive Wednesday the 11th. What's with this weather? 90 degrees and 90 percent humidity? Where am I, Florida Everglades? And thunder storms while I'm here? Thanks!
(Now this next part is for Jim, Bill & Cheryl, Bev, Meribeth, Dave, Ron, Rich, Bonnie and all the other non-Wisconsin alums.)
Its dinner time and guess where I'm heading? Of course, Mama Mia's. Since they've plowed under the Mama Mia's around the corner from Pat McCarthy's house near Silver Spring and Teutonia, I'm heading to the one on Greenfield near State Fair Park … hoping to avoid any famous Milwaukee "wildings".
And here it is … Mama Mia's garlic bread, dripping with 3 gallons of garlic butter, half of which is running down my chin and into my lap. Might as well have it inside and out. I'm going to smell like a garlic clove for the next few days anyway!!! Share it with my wife, Shirley? I think NOT!!! She looks at me as I smear the loaf in my face, hangs her head and acts like she's with somebody else. (She's from New York, what does she know?)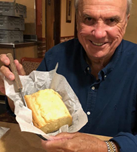 I can't believe I ate the whole thing … somebody once said! Eat your heart out Cejka! That was probably enough to ruin 20 diets and then came the pizza! But it wasn't as good as I remember. The crust was paper thin. Didn't it use be one of the best parts of Mama Mia's pizza …that and the sausage. What's up with that? Another Milwaukee memory lost. I don't even want to try their pizza again. It's nauseating. I'm going to have a stroke from the clogged arteries anyway!
Jump on 45 to head back to the hotel near the airport … and sit in a construction zone backup for half an hour at 9:30 AT NIGHT? What do you think this is, California?
Next day, ready for a quick shot up to Eagle River, 200+ miles from the airport. That's about 3 hours or so by California standards at 75-80 mph. And you're not suckering me into that Hwy 45 construction mess again, I'm going 43 to Silver Spring, and then up 41 to 45. Silver Spring takes me to the place Pat, Bill Gregorius, Gordy and so many others grew up. Ooops … I don't think I should be here! What do you mean, somebody was murdered on the other side of 33rd and Thurston? Let's get up passed Browning and safer territory.
Okay, so all you Cheeseheads know I'm a fool. There is no such thing as 75-80 mph on 45 … anywhere! It was more like 45 to 50 and it zigzags through every little village (at 25 mph), crosses over itself, have to go down other highways like Hwy 10 to go find 45 again. And just as we hit Hwy 10, a clasp of lightening hits so close that it actually shakes the car. (You have to remember, we don't get thunder storms in California.) I check my shorts to see if a change of clothing might be necessary!
How do you drive when you can't see more than 10 feet in front of your car? I haven't seen that much water since going under the waterfall on the Jungle Cruise at Disneyland! What's 4 or 5 bolts of lightning at once? I can't see nor hear except for the screaming which seems to be emanating from my own mouth! Hard to drive from a fetal position!!!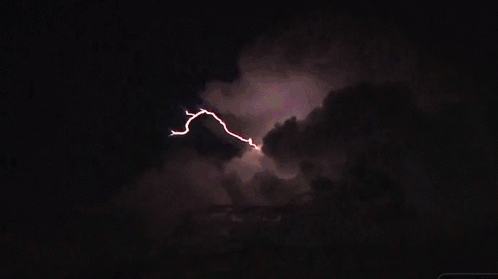 Finally after what seems like 2 days and hundreds of left and right turns onto Hwy 45 North and back on it again, we arrive in Eagle River to find that our last minute reservations at the Best Western Derby Inn turns into a small miracle. It's a lovely place with gracious and attentive staff. How we lucked into somebody's cancellation I'll never know.
The party and time with family, what's left of us, was delightful … until early evening when an army of small drones, no doubt controlled by terrorists, descends upon us. Somebody tried to fool me into believing they were mosquitoes … but I know better. Nano technology coopted by terrorists! California mosquitoes don't try to literally carry you away or bring empty milk cartons in which to syphon off your blood. I never knew that shotguns were necessary to kill the things.
And then some of the guys started getting cell phone calls. They're volunteer firemen and sheriff's deputies. There's been a motorcycle crash with a truck and a house is all but burnt to the ground! Neither ended up very well. Swell. Does have a dampening affect on a party. But most of us are old people and time for bed anyway.
It's now 11:00 and I'm sitting on my bed and we hear a knocking sound. I stand up and it stops. I sit down again and more knocking sound. My wife thinks there may be somebody under the bed!!! SERIOUSLY! I get up thinking perhaps somebody in the next room has just rented "50 Shades of Bizarreness". I take a peek out the window, and I'll be damned, it's a fireworks program coming from somewhere near downtown Eagle River and exploding right next to the motel!!! Fireworks at 11:00? Come on people!!! Or maybe it was just an attempt to burn out the drones.
Next day back on the torturous Hwy 45. And as we're nearing Oshkosh-By-Gosh, we get a text from my lawyer cousin who has preceded us by an hour or so, telling us there's a horrible backup on 41 so take 67 through Campbellsport to get over to …. Hwy 45! Has anybody ever been through Campbellsport? I felt like I was in a Twilight Zone rerun, having been teleported back to 1938! Spooky … but finally there it is, good ole Hwy 45 just north of Kewaskum (probably another Irish name).
Ahhh, now I can hit the gas on my rental and stop going 30 mph! Now we're making good time! Over a hill or two and … flashing lights in the review mirror. "Sir, do you know how fast you were going? And why do you have Kentucky plates and a California driver's license?" Ohhh #$@&! "I'll tell you what sir, I don't want to ruin your family reunion so I'll run your license and if it's clean I'll let you off with a warning." Since blasting a shotgun at mosquitoes (drones) has yet to hit my record, I get off with a warning.
But that's not what I text my cousin. "Doug, we're being detained in the Sheriff's office. Only 30 mph over the limit! We'll be a bit late for dinner with the family." Tee-hee-hee … they all panicked and thought I was serious.
When I arrive we tell them the truth and we all laugh our heads off. Then the last laugh … my other cousin arrives with dinner and in honor of our visit our favorite ….. pizza from Mama Mia's and cold, dry garlic bread!!! I faint. Please take me home God, California or any other alternative!
Staggering back to our hotel, praying tomorrow arrives soon, I go to bed … only to be woken up by a banging sound, this time it is, in fact, coming from the next room where apparently there's a marathon showing of anything 50 Shades! It starts again at 5:00 the next morning! I don't get mad, I think back to the '60's, '70's and the intentions in the '80's and '90's except sleep seemed a more inviting need. I'm just so happy to be going home.
"On Wisconsin!" Yeah. Bet me!!! I'll wait for the next funeral. It's likely to mine! I have forbidden my last sibling to go anyplace before me!
Try to explain some of these to the kids!!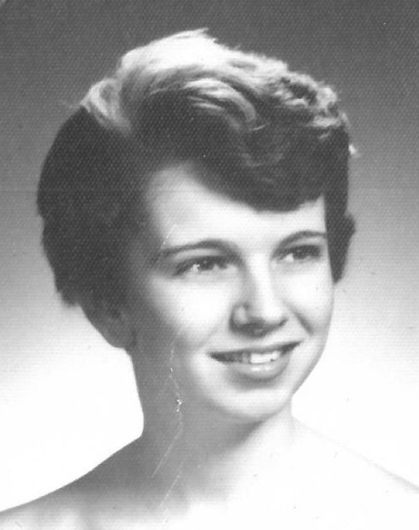 Why do I get a warm feeling when I see these?
- - - - - - - - - - - - - - - - - - - - - - - -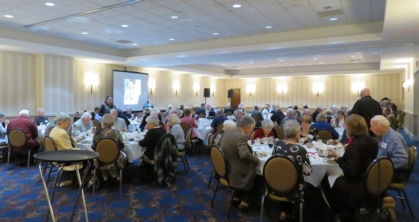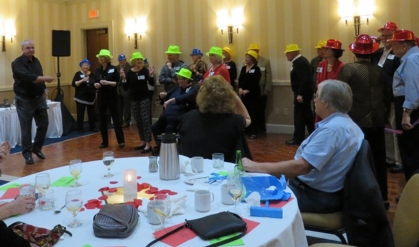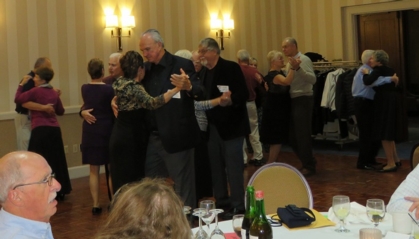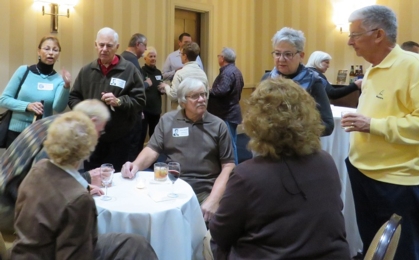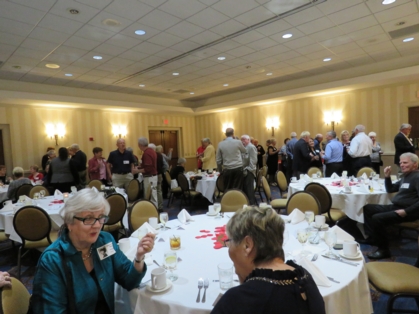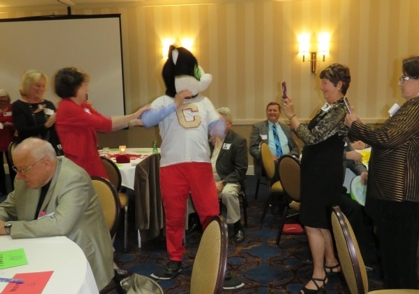 Welcoming visitors of all varieties
More than 150 photos are posted under the heading of "55th Reunion Photos". They cover both nights of the reunion but represent just a fraction of the good times and commradery that comes with being among old friends. It was particularly pleasing that a number of "first-timers" attended the event as well as a few friends from the class of '63. (You can add your own photos or contact me if you want some help in doing so.)
We thank everybody who particpated from committee members to the classmates who attended, to spouses who so valiantly agreed to join in with a crowd of old-timers. We were touched that several classmates who recently lost their spouses, put away their sadness for a short time to smile and laugh with people who care so very much about them. We hope they could feel the combined love of almost 100 pairs of arms around them.
We may or may not have another event in the future but if not, we will all add this weekend to the cherished memory banks related to the friendships started those many years ago at Custer High School. For those who chose not to or couldn't attend, we missed you and included you in our thoughts.
<