Custer High School
Class Of 1962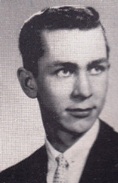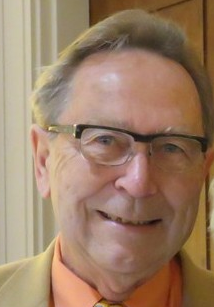 Bryan Gutknecht
October 31, 1943 - September 12,2023
(Details of Bryan's passing Under "Recent Passings")
September Lunch Bunch
Saturday, September 30
10:00 a.m. to ….
Machine Shed – Pewaukee
Yes … we're gonna do it one more time, get the old gang together for an informal lunch. September 30th at the Machine Shed in Pewaukee on Tower Place just north of I-94 and Hwy 169N exit (Pewaukee Road). We'll start at 10 a.m. and order lunch off of the menu. Dress ... optional … but usually casual.
We think we have a world-famous entertainer lined up, unfortunately nobody remembers who it is or who was supposed to contact him/her. So instead, here are some of the exciting games planned with fabulous prizes:
First Prize:
Lifetime supply of frozen custard from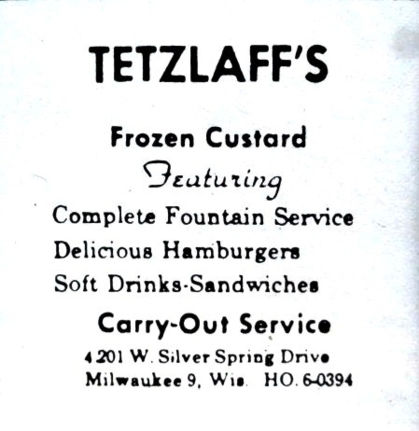 First Prize:
Free tank of gas from:
(or $3, whichever comes first)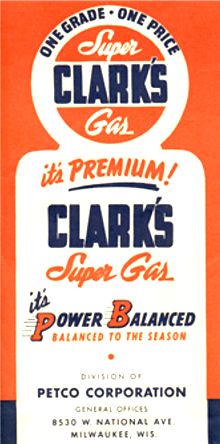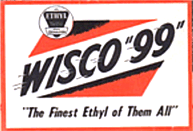 First prize: An uplifting makeover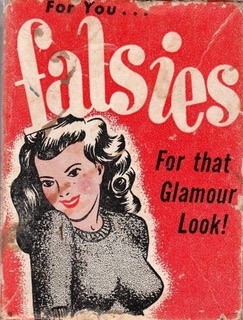 First Prize:
Shrimp cocktail at Shorty's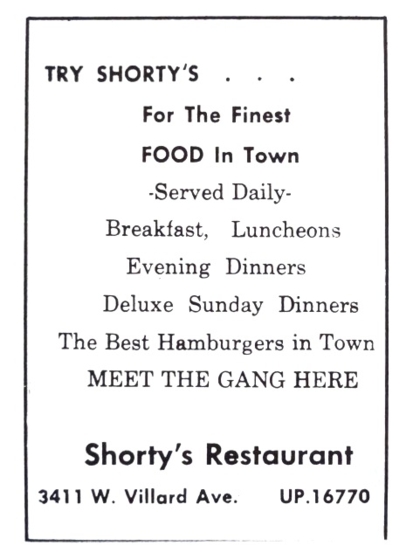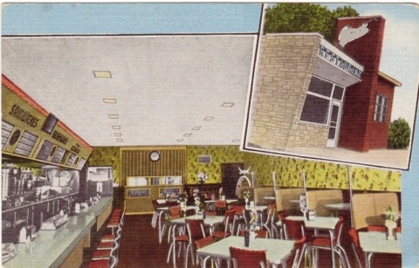 Game: You Bet Your Wife
First prize: A pound of Chase and Sanborn coffee: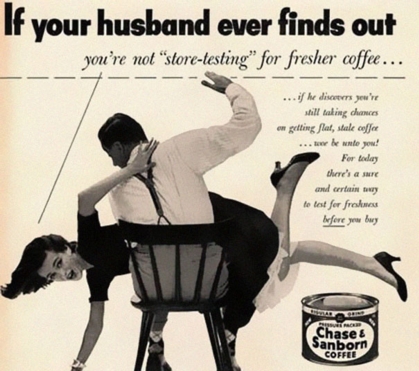 First Prize: A trunk load of passes to: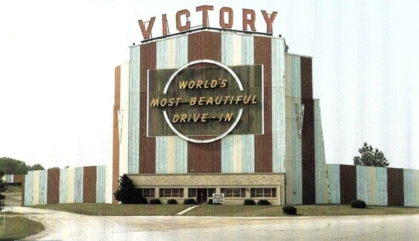 And a drawing for a fabulous door prize
A gently used car (may need some work):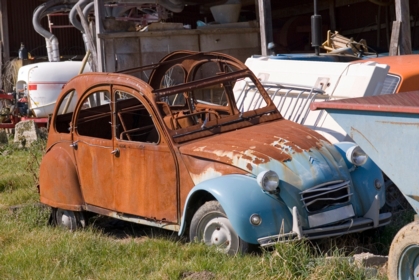 From: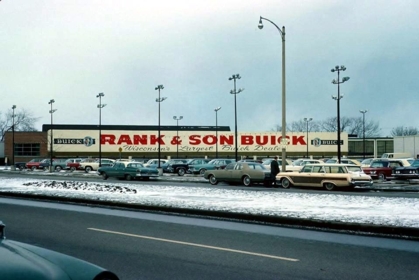 You should have received an email containing the details of the event. We need you to respond so we can plan the room set-up and so the Machine Shed can anticipate the level of staffing they may need. If you didn't get the email, please respond using "Contact US" feature in the left-hand column of this page.
You never know … this could be the last time you get to hug a life-long friend.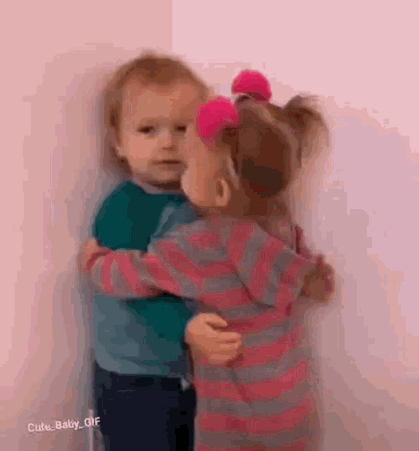 - - - - - - - - - - -
Heard at the 60th Reunion
Some people are curious about what our classmates were talking about at the 60th reunion last year. Turns out there was a lot of life observations, ruminations, insights, complaints, philosophies and general grumblings about lost youth, today's youth and … old age! These are photos and conversations from last September's gathering.




Gordy Sauer and a shocked Wayne Reineck
Gordy: "Look Wayne, I try to keep good relationships with all my ex-wives but it's not always possible. For example, one of my sons recently had his DNA tested. He found out that we aren't his parents. I got a scathing call from my ex calling me all sorts of names. But I reminded her that when she was leaving the hospital the baby pooped his pants and she told me to go change him. So I took him back and got a clean one and left the dirty one there. After I reminded her of the facts, for some reason she hung up on me and hasn't spoken to me since! That's not my fault, is it Wayne?"
Nancy Plapper Schopf (right) with Terry Reineck
Nancy: "Terry, I hate it when I go to the store to buy seedless grapes and I accidentally get … well you know … Oreos or potato chips, or ice cream … maybe all of them!"
Alan Close with Nancy Davison Boerger
Nancy:

"I'm really frustrated with the level of service these days!"

Alan:

"You know Nancy, you'd be surprised how quickly employees at Lowe's assist you after you've been ignored for 20 minutes when you try to start a chainsaw!"
Two Bonnies – Bonnie Buck Walter (right) with Bonnie Seitz Kenny
Bonnie Walter: "Most people are at the age where they use their cell phone cameras to document the good times in their lives. I am at the age where I take pictures of labels I can't read and use my phone to enlarge the print so I can read it!" Bonnie Kenny: "Yeah, I haven't quite figured out what to do with one of those QR thingies, have you? Why would I want a picture of it?"
Karsten Boerger with Terri Levenhagen Hoornstra
Karsten: "Terri, I always listen to my doctor's advice. He gave me 3 days to give up drinking. So, I picked July 5th, October 22nd, and one day in January … to be named later."



Coleen Kober Marshall with Bill Koepp
Coleen: "When I say, "the other day", Bill, I could be referring to any time between yesterday and 20 or 30 years ago!"
Rod Gehrig with John Leopold
Rod: "John, do you know what things used to hurt my back? ... jumping off garages, crashing my bike, falling out of trees, being tackled by Tom Gibowski at practice, being hit by a John Krasnan fast ball. Things that hurt my back now: sneezing, tying my shoes, rolling over in bed, brushing my teeth, picking something up off the floor!" John: "Well when I drop something on the floor Rod, I ask myself, "How badly do I need it?"
Leslie Werner Zahn and husband Kent
Leslie:

"Shout out to all the people who can remember their childhood phone number but can't remember the password you created yesterday. You're my kind of people!"

Roger Pederson with Bonnie Seitz Kenny and Garry Sellers
Roger: "I don't know how to use TikTok but I can write in cursive, do long division and tell time on clocks with hands … so there's that!"
Jerry Coutley with Terri Levenhagen Hoornstra
Jerry: "Had a mix up at the store today. The cashier said strip down facing me, apparently she was referring to my credit card. I didn't appreciate all those people taking pictures!"
Marilyn Griffith (middle) with Bonnie and Kathy Piette Iwinski
Marilyn: "Folgers got it wrong … the best part of waking up is using the bathroom and crawling back in bed!"
Terri Levenhagen Hoorstra with Nancy Davison Boerger
Terri: "I like to make lists and leave them on the kitchen counter and then guess what's on the list while I'm at the store. A fun game. I'm sure you've tried it Nancy." Nancy: "That's what Karsten does with the "To Do" lists I make for him!"
Wayne Reineck with wife Terry
Terry, "Wayne, you only hear what you want to hear." Wayne: "Oh sure Terry, I'd love a cold beer!"
Jeanne Zinser Gottschalk being stalked by a reunion crasher named Gordy
Jeanne: "You know old Gordo … I've reached the age where my brain goes like, "You probably shouldn't say that," to, "What the hell, let's see what happens!"
Kathy Piette Iwinski with Trudy Bubloz LaBonte
Kathy: "Is it just me Trudy but the older I get the tighter it seems companies are putting lids on jars?"
Bill LaBonte with Roger Pederson
Bill: "Hey Roger, did you ever get the urge to organize something and two hours later you look around at the mess you've made and say, "what the hell have I done?"
Dennis Lucchesi with wife Geri …
Dennis: "My superpower is holding on to junk for years and throwing it out the week before I could have used it!" Geri: "By the way Dennis, have you seen my wedding dress that you had put away in the attick? I can't seem to find it!"