Custer High School
Class Of 1962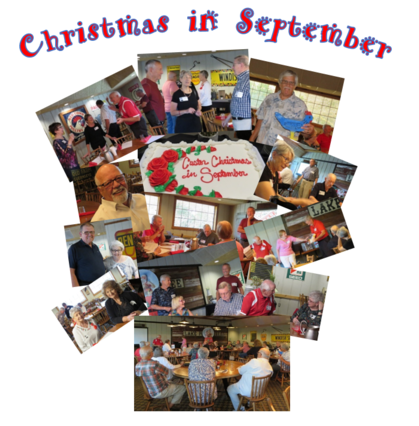 They're finally here! The photos from the Christmas in September celebration! Just click on the tab in the left-hand column, cleverly entitled "2021 Chistmas in September"
- - - - - -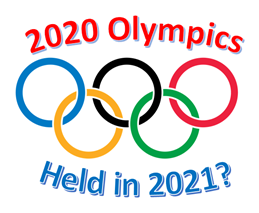 Have you figured out the broadcast schedule or why during the prime "live" viewing hours NBC is showing something that happened a day or two ago? Heard enough about the "twisties" yet? How about the ever popular speed canoeing, sport climbing, or skateboarding (aren't those the same annoying kids who almost ran into you at the Mall?)
It's probably best that we stay in the present and look at this year's Olympics. You'll probably be surprised at the participation of your Custer classmates. They've come up with some interesting categories and play for some not so obvious teams. Remember, if you've ever passed through a country, have a second cousin who lived there once, or are thinking about someday opening a donut shop there … that makes you eligible to play for that country's teams!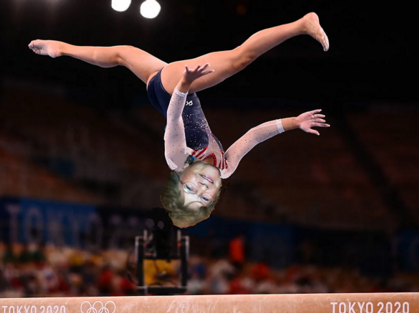 Barbara Blair Brenzel - "Twisties?" I thought it was my normal vertigo that's affected me during this pandemic. I sometimes feel like everything is upside down! Hey, what are you guys doing up there? Get down here!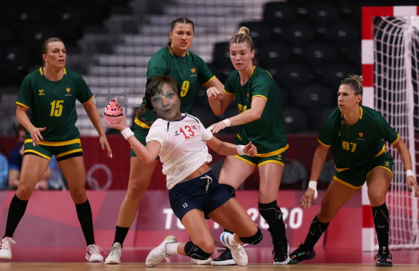 Nancy Plapper Schopf – I love this cupcake throwing event. You Aussie women can't stop me and I'm not giving out the recipe!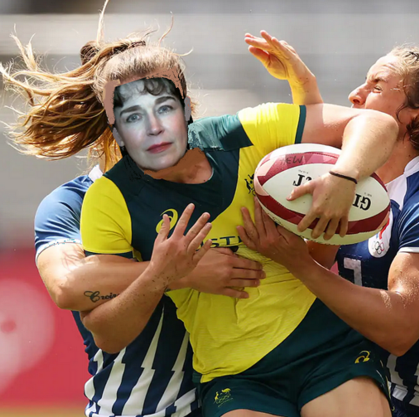 Pamela Seibert Wermager/Howell – You guys, I thought I told you to keep your hands off! Did Willman put you up to this?
Mitch Heinrichs - Anybody can throw a 16 pound shotput a few yards … but just try it with a loaf of greasy Mama Mia's garlic bread. It does get flour all over you though!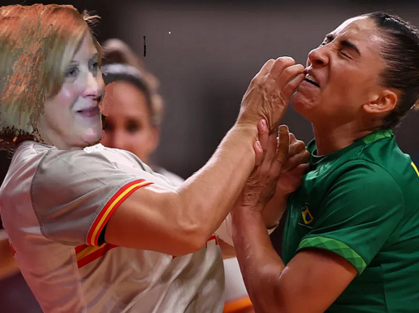 Terry Levenhagen Hoornstra – For crying out loud, hold still. You volunteered for this dental extraction competition so stop complaining!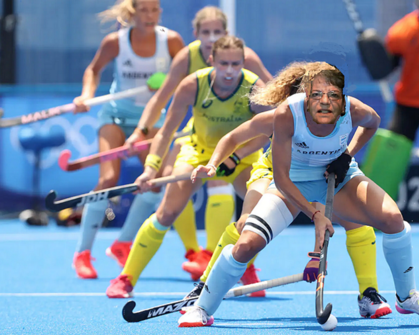 Ellyn Steinback Sorenson – I don't remember the Hokey Pokey quit like this. Do we turn ourselves around now? Are you sure that this is what it's all about?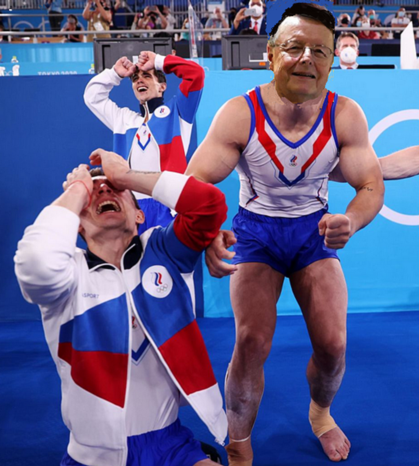 Roger Pederson – Pull yourself together boys. I worked with these folks for a long time. I know how these Japanese movies end. Godzilla kicks over a few buildings and then we chase him away. No reason to get so upset.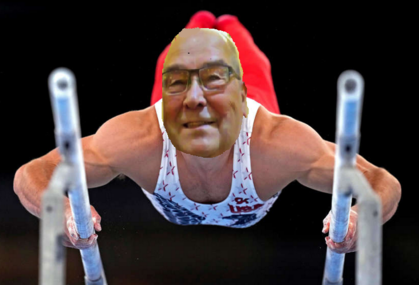 Bill Labonte – Wish me luck in the Olympics. Just kidding. In reality I'm on my fourth cupcake!!!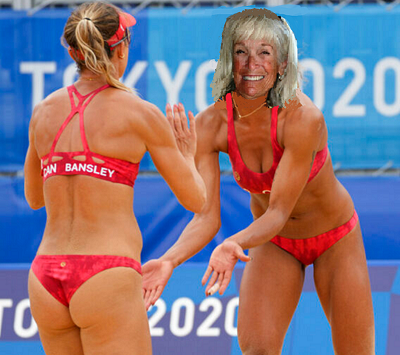 Sandra Wachs Oldham – I love the Olympics. It's a time to forget about politics, cheating, celebrity worship, drug abuse and other societal dysfunctions. Now why is it that the Olympic committee wanted us to play Pat-a-Cake in these outfits? (Ed: Why is it the beach volleyball players couldn't wear something similar to the indoor volleyball uniforms?

It's a real surprise and a disappointment that there wasn't more of an issue over it. If it were my granddaughters … !!!)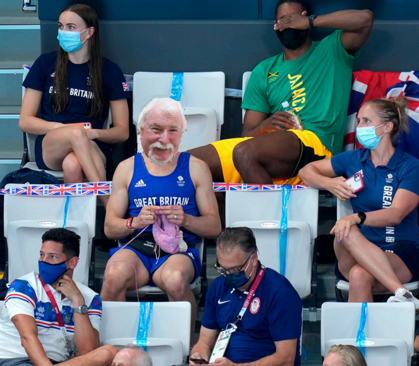 Ken Kuester - Not to worry Sandy. I've got you covered! I'll have these new outfits ready for you before the next competition!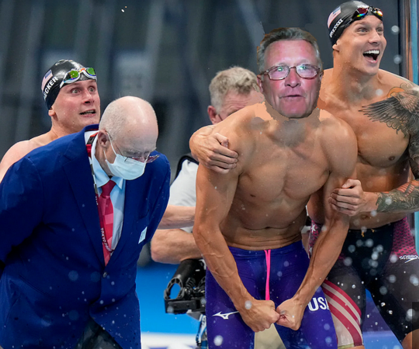 Karsten Boerger – Doctor, are you sure I'm going to live? The proctoscopy came back negative? Thank you! Now I can go with the boys to watch the women's beach volleyball competition!!!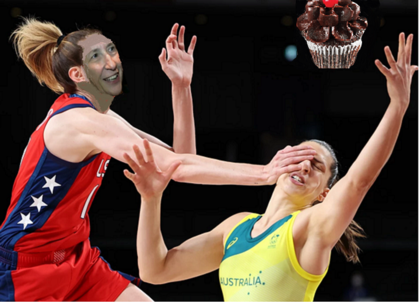 Peggy Peterson Trudell – Didn't Nancy already tell you Aussie girls that you can't take our cupcakes!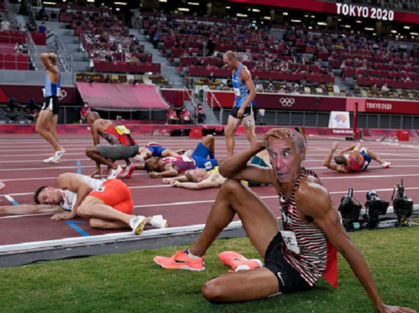 Ron Willman - OMG! OMG!!! I killed them! I thought it would just be a little toot and it turned out to be a real rumbler. I've had flatulence before but never at an Olympic level. Oh well, there's only 3 of us left so I guess I'll get a medal after all!
Are you making plans for the Los Angeles Olympics in 2028 or Brisbane's in 2032?
- - - - -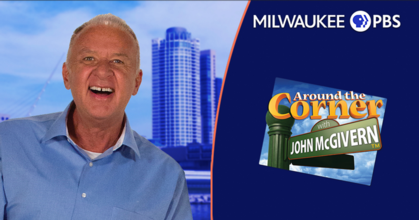 Those of you still living in Wisconsin, especially the southern portion, may well know about the KQED series "Around the Corner with John McGivern." Most of us living in other states have never heard of it. Terry Levenhagen Hoostra was kind enough to suggest looking at one particular episode, "Havenswood State Forest" (named by a Custer High student). Sounds like a remote part of the state? Nope, it's the area that we, as kids, had known as the area around 61st and Silver Spring, over to Hopkins and out to Good Hope. It was the home of the Army Nike Site and the "Disciplinary barracks".
And now it's a state park and this episode of Around the Corner goes into the details. (Just click on this link)
www.pbs.org/video/havenwoods-704-kfvvil/
But note that this is from Season 7, episode 4. If you scroll down the page a bit you'll see a tab on the left hand side that says "More episodes" and on the right hand side that says "Season 7". If you click on "Season 7" you'll find a drop down menu with the programs for all 9 seasons. Check them out. For example, Season 9 Episode 12 features Christmas in Milwaukee past and present. There's live video of Capitol Court's Christmas display and lots of other familiar displays. Season 9 Episode 11 is called "Then and Now" and looks at some of the roots of Milwaukee and what it looks like now.
And so it goes, 9 seasons with 13 episodes each. Brady Street, Shorewood, Sherman Park, Brown Deer, Menomonee Falls, Madison, Eagle River, St Francis, and on and on!
McGivern is a "comfortable" host, quite likeable and he interacts with John Gurda, a historian who adds a lot of the historic perspective. Bored? Tired of the summer reruns or the Olympics without spectators … you might want to take a look.
Thank you Terri for sharing.
- - - - - - - -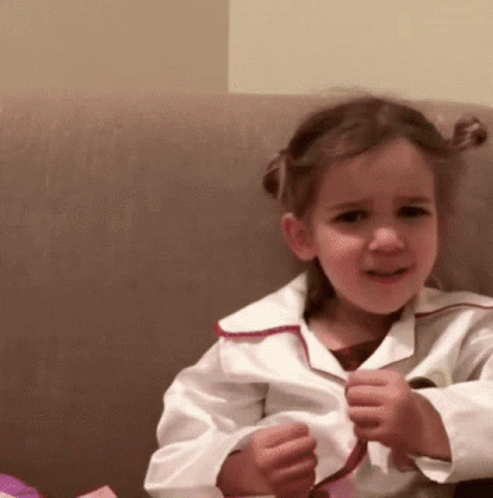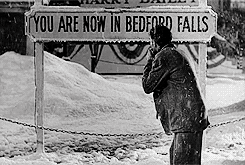 Still coming out of isolation? Have no idea what day, month, year it is?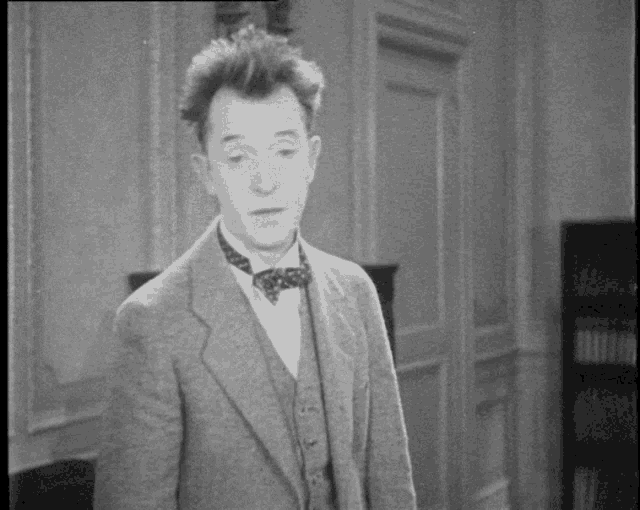 Don't worry. The reunion committee has it all figured out for you. Yes, Christmas in September … what difference does it make and are you in any position to argue? You haven't seen most of your old friends and classmates in a long while and you deserve a hug … or 20 … or more!
Please register! While there is NO COST, we'd like to have an idea of how many people will be attending so please use the tab "2021 Christmas in September" in the left hand column on this page to let us know if you're attending and if you'll bring a guest(s). (Remember, you'll have to be signed onto this website to access the registration.)
Attend Anyway – Just because you didn't register doesn't mean you can't attend. We always have room for more friends. You can even drop an email to us through the message center at the last minute if you like or call one of the committee members. Or just crash the party!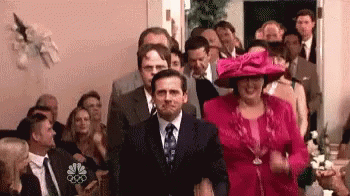 Where: The Machine Shed Restaurant
N14 W24145 Tower Place – Pewaukee
1 (262) 523-1322
- - - - - - -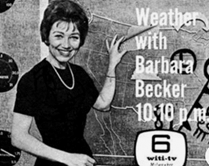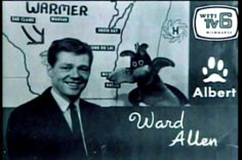 Barbara Becker, who always seemed to be exceedingly happy, and Ward Allen, both weather people at WITI, Channel 6 (which at one point was located at 27th and Silver Spring, almost in Pat McCarthy's backyard! Then that location became a Mama Mia's but it sadly went away) along with Albert the Alley Cat. Barbara had a cartoon show too with Albert, and it may have been called "the Funny Farm."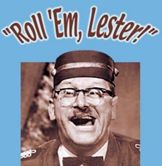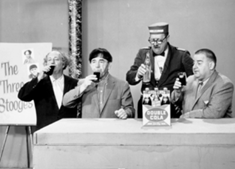 "Pops" of "Pop's Theater" (a.k.a. Tony Richards) featuring the 3 Stooges … who actually paid a live visit!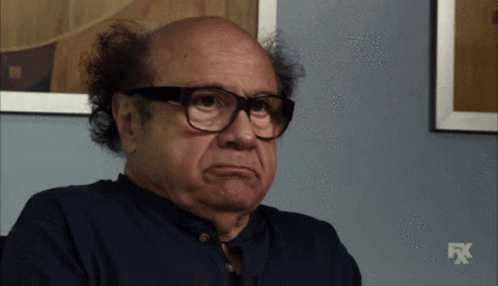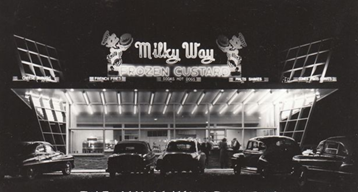 Milky Way Frozen Custard Stand
The Milky Way Frozen Custard Stand on Port Washington just south of Silver Spring. (Was that considered Whitefish Bay?) At one point the carhops were on roller skates and my sister wanted desperately to one day get a job doing that. When my family made a rare visit we had at least 4 kids in the car. The order was so big that they had to bring two of those trays that attached to the window! (Where were the carhops when it came to taking the tray and garbage away?) And a visit wasn't complete until somebody spilled their drink or dropped their hot dog on the floor. Later, a fun place to take a date.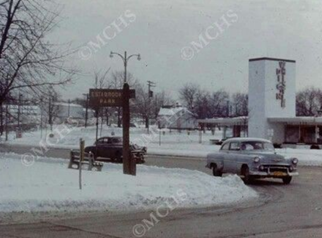 Pig & Whistle
The Pig & Whistle, otherwise known to us groupies as "the Hog and Horn"! This is a real photo of it coming out of Estabrook Park on a typical Milwaukee Spring day! (Didn't they also at one time of carhops on roller skates?) As teenagers we almost always went inside which was supposedly the inspiration for "Arnold's" on Happy Days. That's where somebody taught me to dip my French Fries in 1000 Island dressing … as if they weren't bad enough for you already!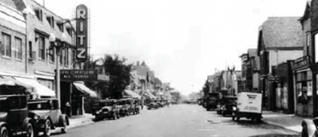 Ritz Theater - Villard
This 1930's scene of Villard looking east from about 37th street was well before our time. But it's the only photo that shows the Ritz before it became the Villa. I remember it costing 18 cents to get in for the Saturday double feature which also included the cowboy du jour cliff hanger and at least one cartoon.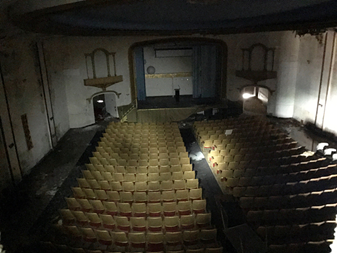 Inside the Ritz
Inside the Ritz (a.k.a. The Villa), taken in recent years after it became vacant. Didn't there used to be a short row of seats on the side aisles that was only accessible by crawling over or under people if you were up against the wall? And didn't they have maroon curtains lining the walls, probably for sound reasons? Of course your feet stuck to the floor from all the soft drinks spilled and never an end to the gum under every seat. Your coat was sure to find both. Something happened in our teenage years when people actually went at night and there were some pretty dark corners in the back rows. There may not have been much movie watching back there, not that I'd know from personal experience. John Griebel told me about it. In fact John told me all manner of things that I found shocking.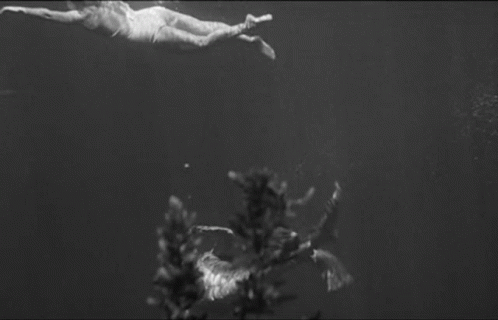 The Creature from the Black Lagoon - 1954
It was at the Ritz when I first discovered total fear! It was the 1954 showing of "The Creature from the Black Lagoon." The terror was so intense that I felt one shock wave after another and it totally consume my mind and body when the creature popped up unexpectantly or was pursuing an unaware swimming lady. I never felt anything like that before and rarely since.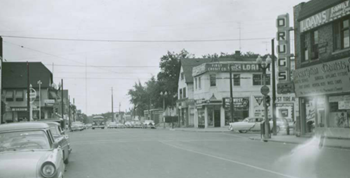 Villard at 35th Street - 1958
Villard, looking east, at 35th street with Prescription Chemist Drug store on the right (where at one time there was one of Milwaukee's iconic "bubblers"taken out by this time), the Petcoff's Standard Oil gas station on the left (with Maertz Department Store just north (left) of the Standard Station.) Next to going downtown, this seemed like the center of the universe. I can remember going to the Ben Franklin 5 and Dime (or was it Kresge's?) with a dollar from my birthday and feeling like I could buy the whole store. And then picking out some piece of crap that fell apart before the end of the day.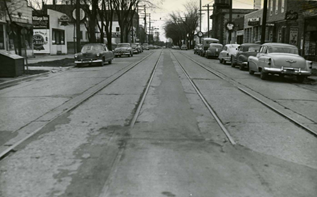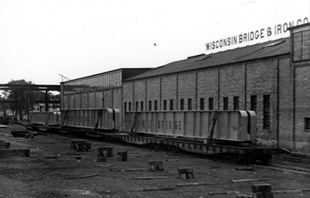 35th Street at Villard
35th Street looking south from Villard, just passed the drug store, Wisconsin Bridge and Iron on the right. Was it Claud's on the left that became a local young crowd watering hole?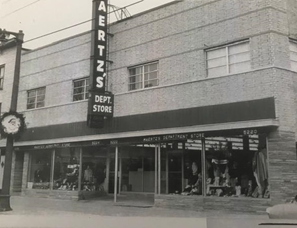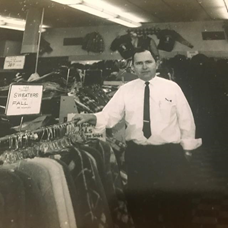 Maertz's Department Store
Maertz's Department store on 35th just south of Villard, across the alley from Petcoff's gas station. Bob Maertz', the owner, in his store was also the father of Susie Maertz from our class who died the week before our 50th reunion. The Maertz's bought the house next door to mine when I was 11. Two cute girls, Susie and her younger sister Sally, were now my neighbors. I was immediately smitten. Susie and I would ride our bikes up to the store, hang out for a while, go upstairs where they kept their extra inventory and walk around Villard. I think it was in 1956 that a fire consumed most of the store and caused the death of their maintenance man. Shortly after that Bob quit the retail business and moved into electronics. He actually just passed away last year at the age of 94!
Susie and I reunited via phone calls 50 years later during the preparations for our class reunion. She recounted that she and I had actually held hands a couple of times! Wow, we were kinda risqué!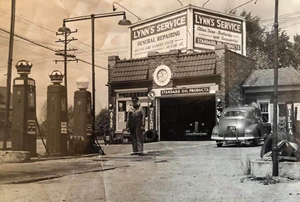 Lynn's Service Station - Hopkins and Villard
Speaking of Villard, do you recall Lynn's at the intersection of Villard and Hopkins? Or ….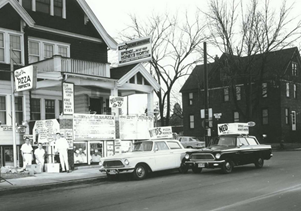 ... Ned's Pizza
Ned's started on Villard about 33rd street. There's a whole long story about Ned and his family. I never was a fan of their pizza but many people have told me it was very good. Ned's daughter married my cousin. But my favorite pizza was Pete's (formerly Piccolo's) at 76th and Capitol. That's gone now so Mama Mia's has taken over the top spot for me when I'm visiting Milwaukee … mostly because of its lethal garlic bread literally dripping with butter!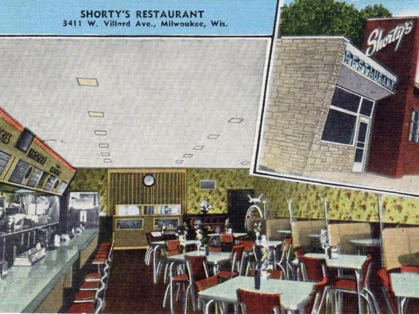 ... and finally, Shorty's on Villard
Not sure if classmates are enjoying these look backs at the "good old days". Let me know if it's time to stop or keep going.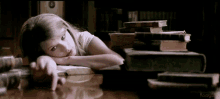 - - - - - - - - - - -
More Milwaukee Memories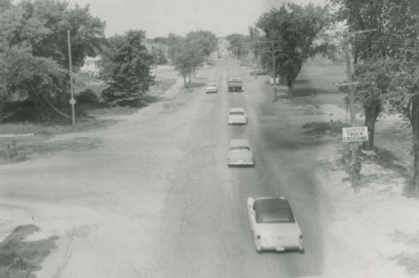 Silver Spring at 51st - early 1950's
Silver Spring was a two lane road with no sidewalks during most of our childhoods. This intersection would be on the corner of McGovern Park on the lower left, and the Army Nike site would be built on the right. And Nancy Root grew up near here on the left as well. I recall walking to Carleton grade school on narrow foot paths along side of the road with cars zipping by a few feet away. After our area was declared Granville and shifted us to Browning at 76th street, during the summer I would ride my bike from 33rd to 76th to play baseball with Ray Thompson, Wayne Oneska, John Gilbert, etc., "sharing" the road with traffic! I specifically remember this area because it began a long, slow uphill portion of the ride, except it was downhill going home!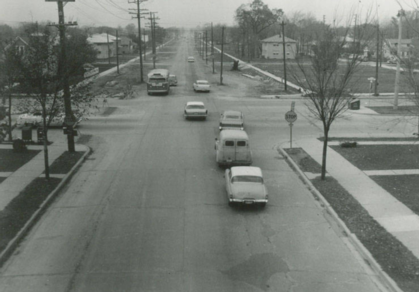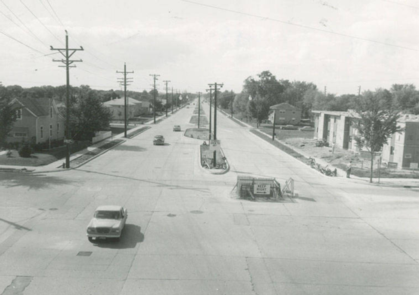 Hampton and Sherman - mid-1950's Hampton and Sherman - 1960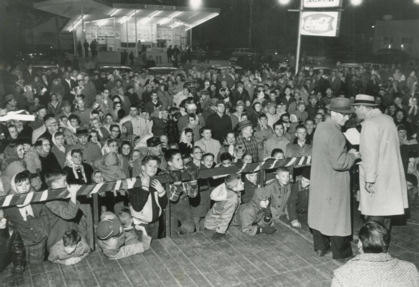 Reopening celebration of Hampton and Sherman - 1960 (Are you in the photo?)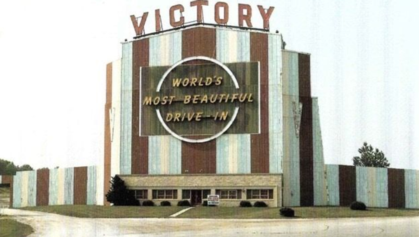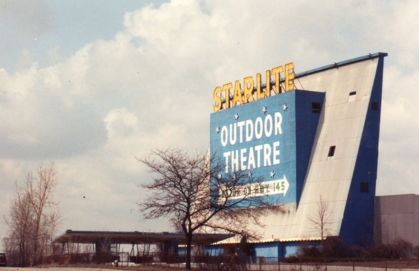 The Victory Drive-in in Butler The Starlight Drive-in in "The Falls"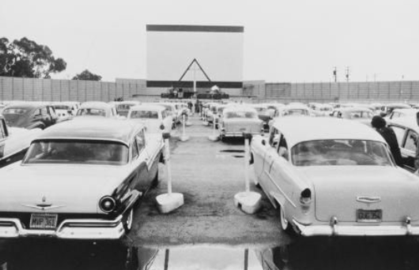 Recollections - Sneaking people in using the trunk; jocking around for the prime parking spot ("prime" being defined by whether you were there with a date or not); trying to find a speaker that works; windows steaming up; a zillion people trying to get to the snack bar or the filthy restrooms at intermission; trying to find your car coming back with an armload of goodies, or worse, going to the restroom during the movie and looking for your car in the dark while trying not to peek into other cars; and Ron Willman practicing palming basketballs with his date ... or so he says that's what he was doing. I do believe there may have been some biology lessons involved here ... unless, of course, you were with your family.
Weather People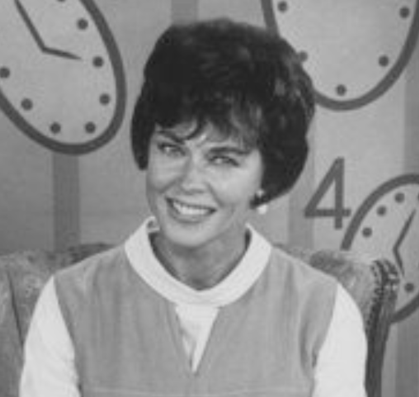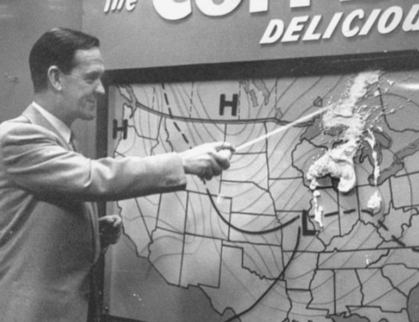 These two are easy, the gorgeous Judy Marks and Bill Carlson
(BTW - Judy died in 2011 at the age of 83.)
But do you recall the names of these people and their friend?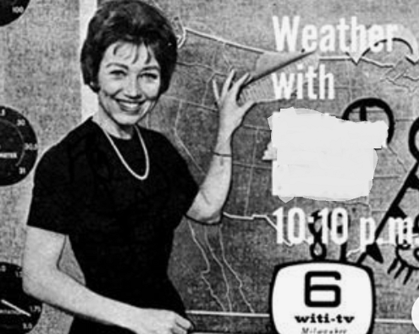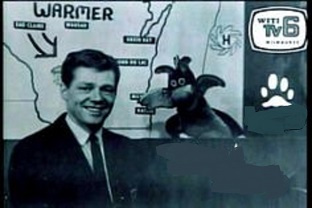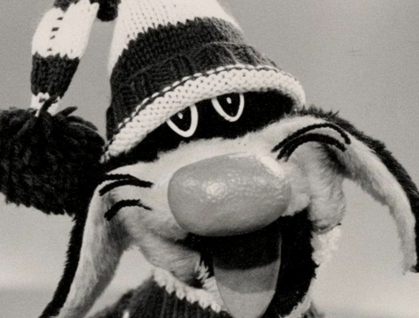 And finally ... who is this guy?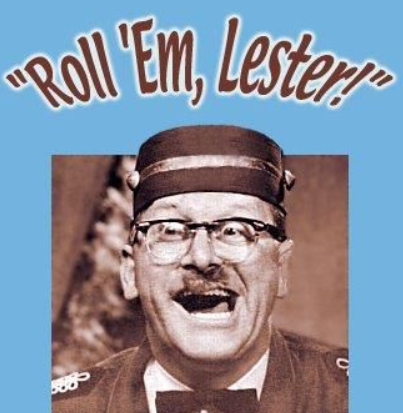 - - - - - - - - - - - - -
Childhood Memories
in Photos
Recently discovered photos from our old stomping grounds on the northside of Milwaukee. There's a bunch of them and each of them transport you back to those days gone by. There's only room for a few of them on the website so here's a sample today. Then it's time to figure out how to put more on the website without using up all of our memory allocation.
Some of these will bring out specific memories for you. We'd like to hear about them. Use the "Message Forum" to tell us your story.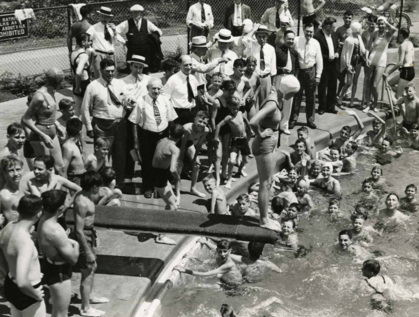 The caption for this photo says, "Silver Spring Pool" and has no date. But clearly it must be McGovern Park pool and perhaps the grand opening. Maybe it was the forerunner of the McGovern name or the lack of knowledge of the archivist. Not many girls around and a bunch of old pervert guys in white shirts gawking. Ron Willman insisted on pointing out that besides the girl on the end of the board there is another girl waiting at the back of the board. To the right of the second girl is a man with his tie askew. Behind him is another girl ... who appears to be having swimming suit equipment problems! (You may have to exam it as closely as Ron did!)
McGovern pool ...foot inspections; wet changing rooms that got your clothes soaked but mostly your underwear; wire baskets for your clothes with numbers on pins that were sure to open unexpectedly while swimming; puddles of water on the deck heating in the sun in which kids laid, along with a zillion germs but it was warm; getting in line for tickets at 11:00 in time for the opening and staying until late afternon (sun screen? what was that?); the snack bar with mostly junk; and most everybody has a story of almost drowning at one time or another and/or learnng how to swim!!!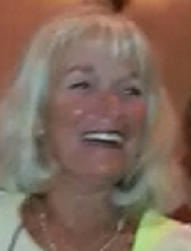 Smith Park wading pool .. or locally known as the pre-school walk-in toilet. Smith was just a block away from Edison Jr High and across the street from several of our classmates' homes. It's thought that at some point the pool disappeared or was at least closed for many years. It was around the time of the '50's polio pandemic during which many public water facilities were shut down, including the iconic Milwaukee "Bubblers". In the Army's basic training camp I almost got laughed out of the barracks when I asked somebody where the bubbler was. They had no idea what I was talking about.
Town Pride ... this one is thought to be the one at Teutonia and Villard. There was another somewhere further up Villard, around 60th Street? How many "ice cream" cones did you consume from there? And I loved their hot dogs! Do you know that hardly anybody in California knows what custard is? What was the name of the custard stand across from Carlton on Silver Spring?

WTMJ transmission tower being built, 1952. Clearly this is the safety inspector carefully making sure all the bolts are tightened and the crain cable is strong enough. I do remember riding passed it while under construction.

1952 - WTMJ transmission tower completed.
If you'd like a copy of any of these photos, just drop a note to me under "Contact Us" and I'll be glad to email or text them to you.
If there's interest in these, there are plenty more available. Let us know.
- - - - - - - - - - -
Check out the "In Memory" tab for information on the rediscovered commemorative video for our classmates who had passed prior to the 50th Reunion