Custer High School
Class Of 1962
Pandemic Beaters
From the Past
It's a wonder we made it this far with our parents getting this kind of information ... so a pandemic shouldn't do us in!
- - - - - - - - - -
Free to be with friends at last …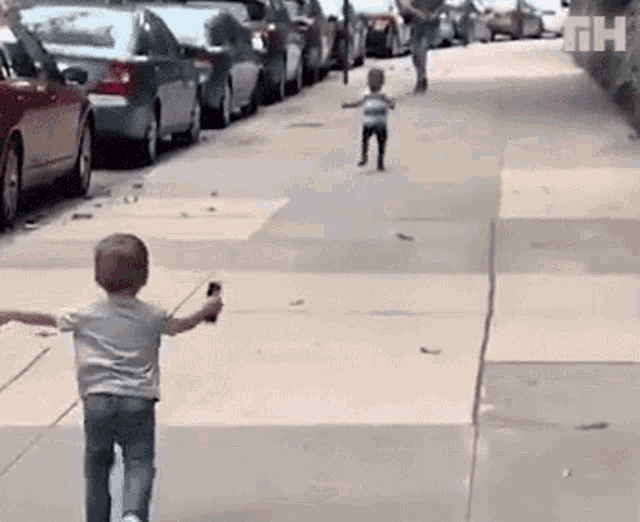 well sort of...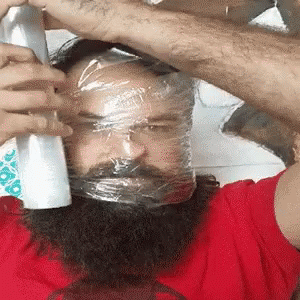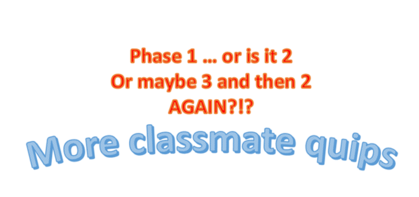 Before and After Quarantine
Carol Alber Pederson Before

After

Anybody have an owners manual for a husband. Mine's making a whining sound.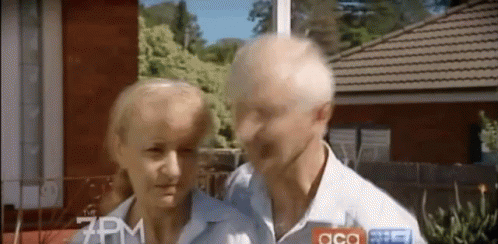 Wayne Reineck Before

After

They say you can't fix stupid. Turns out you can't quarantine it either.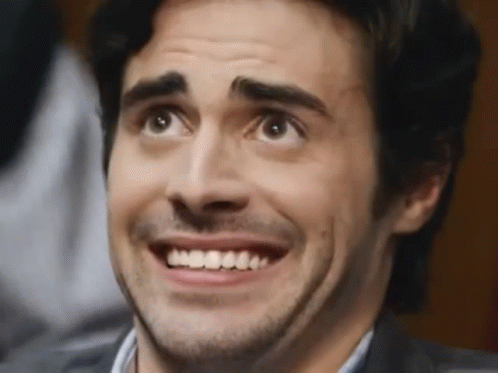 Sue Geitmann Bingham Before

After

Apparently one of the symptoms of Covid-19 is having no taste. Looking back on my past relationships I think I've been infected for a long time.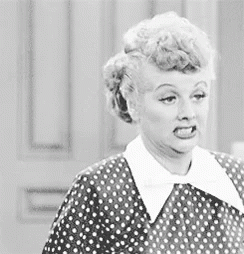 Bill Bailen Before

After

Hugh Hefner became a multi-millionaire staying home in his pajmas. I'm not having the same results.
Bernie Raml Before

After

Wife and I went to the store with our masks on, got home and took them off only to discover I brought home the wrong wife! PAY ATTENTION PEOPLE!
Leslie Werner Zahn Before
After

Remember all those times we wished the weekend would last forever? Well, wish granted. Happy now?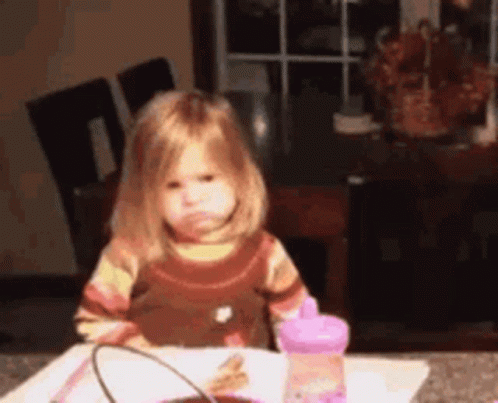 Sharon Augistine Neitzel Before

After

The spread of Covid 19 is based on two factors: 1. How dense the population is; 2/ how dense the population is.
Bill Gregorius Before

After

Whoever decided that a liquor store is more essential than a hair salon is obviously a bald headed alcoholic.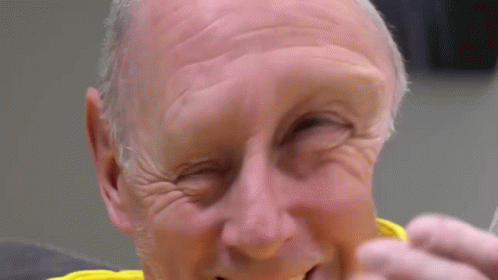 John Gilbert Before

After

If you believe all this will end and we will get back to normal once we reopen everything … raise your hand. Now slap yourself with it.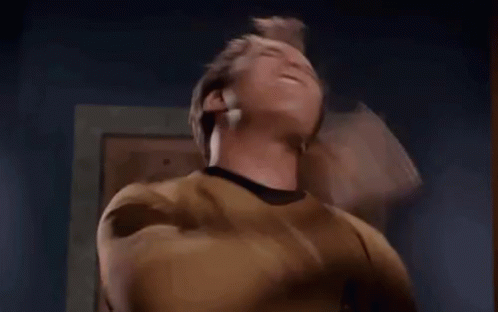 Bruce Milke Before

After

People are scared of getting fined for congregate in crowds. As if catching a deadly disease and dying a horrible death isn't enough of a deterrent.
Dennis Unterholzen Before

After

Just wait a second so what you're telling me that my chance of surviving all this, is directly linked to the common sense of others?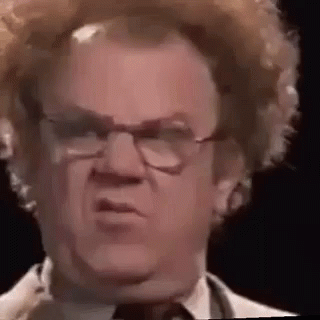 Mitch Heinrichs Before
After

If these last few months taught us anything its that stupidity travels faster than any virus on the planet.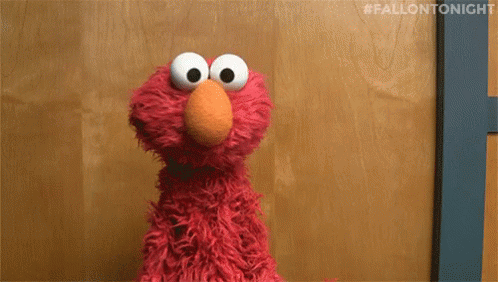 Barbara Blair Benzel Before

After

When this virus thing is over with … I still want some of you to stay away from me.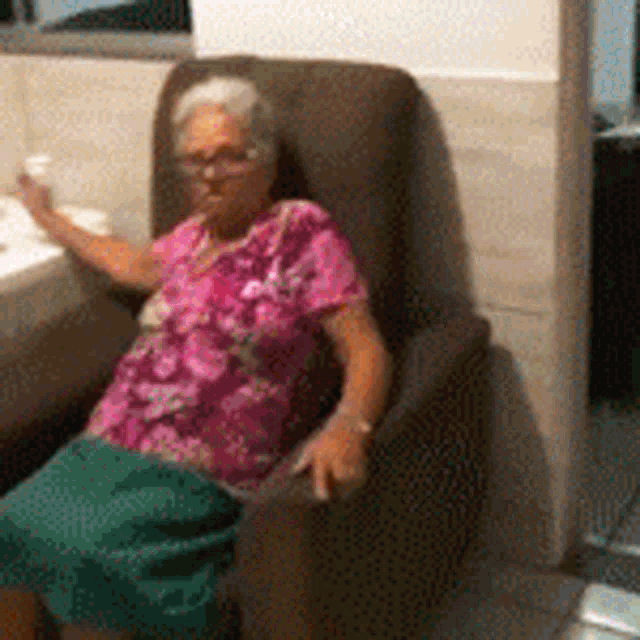 Mary Jacobi Hartman Before

After

Is it too early to put up the Christmas tree yet? I have run out of things to do.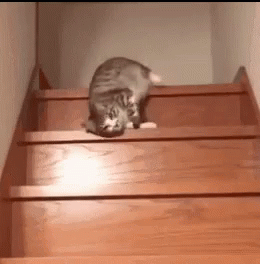 Coleen Kober Marshall Before

After

I see a big baby boom coming our way in 9 months. They will be called the C-19 babies and the number one baby names will be Scott and Charmin.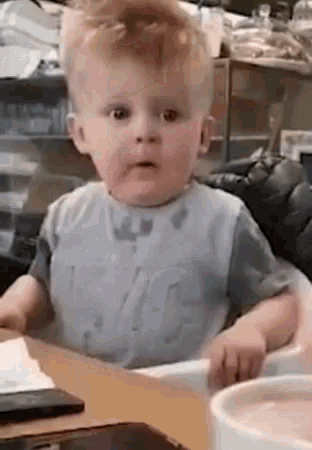 Patricia McCarthy Before

After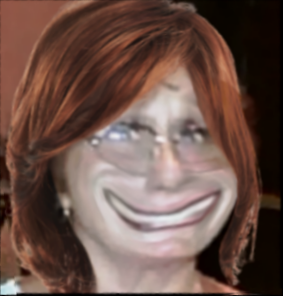 So let me get this straight, there's no cure for a virus that can be killed by sanitizer and hand soap?
Roger Pedersom Before

After

The world is now Vegas. Everbody is losing money, it's acceptabe to drink at all hours and nobody knows what day it is.
Melody Parker Jones Before

After

I hate when Walmart doesn't have what I want and I have to go home, change out of my pajamas, brush my hair so that I can go to Target.
Karsten Boerger Before

After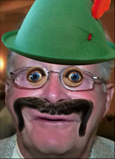 Be good to your spouce, remember that he/she could poison you and it would count as a covid death!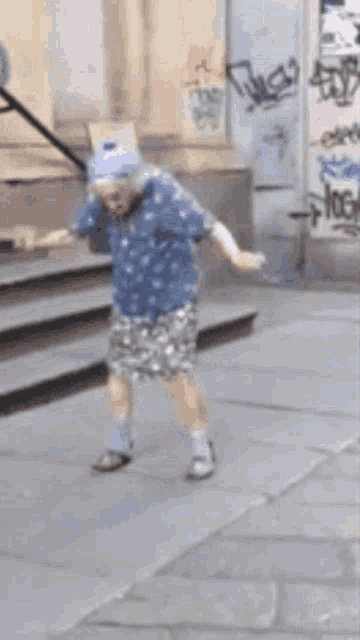 Your Web host Before During and After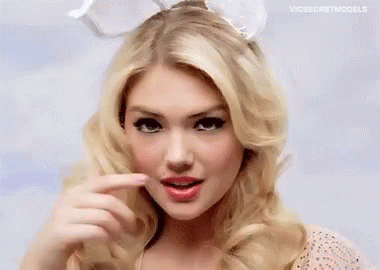 - - - - - - - - - -

As we slowly emerge from our months ... what felt like decades ... of isolation, we look around to see what's changed. But maybe the biggest change is in us! Take a look and see what isolation has done to some of your classmates. BEFORE the quarantine and AFTER!
Before

After

Judy McConnell Anderson
Can I go outside now? I just cut the legs out of my pajamas for a summer wardrobe. The longer this goes on the harder it is to return to a society where pants and bras are required.
Before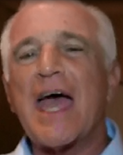 After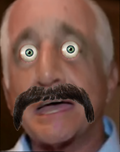 Gordy Sauer
The police confront nudist sunbathers over not wearing facemasks amid coronavirus outbreak. They also came to my door and told me it was okay to run around the house naked … but I'd have to do it inside from now on.
Before

after

Sandy Wachs Oldham
With so many sporting events cancelled, they're having to televise the World Origami Championship…It's on Paperview.
Before

After

Peggy Petersen Trudell
Not to brag, but I haven't been late for anything for the past 3 months!
Before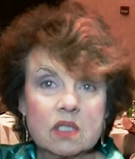 After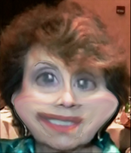 Carol Sarg Kaebish
I hope they give me two weeks' notice before sending us back out into the real world. I think we'll all need the time to become ourselves again. And by "ourselves" I mean lose 20 pounds, cut our hair and get used to not drinking at 9:00 a.m.
Before

After

Rod Gehrig
Have to say that the Class of 2020 outdid themselves with Senior Skip Day this year! Hey, wait! Did we do that in 1962? We should have if we didn't!
Before

After

Alan Mitchell
When this quarantine is over, let's not tell some people.
Before

After

Kathy Piette Iwinski
They can open things up this month, I'm staying in until July to see what happens to you guys first.
Before

After

JacKie Niest Naumann
For the next part of this quarantine do we have to stay with the same family or will they relocate us? Asking for myself ...
Before

After

Carol Pritchard Free
The dumbest thing I've ever bought was a 2020 planner ...
Before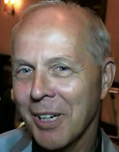 After

Tom Burger (or Van Gogh!)
I'm starting to miss people I don't even like!
Before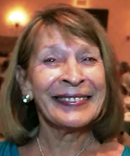 After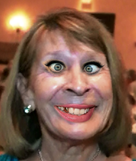 Klara Ruppert Grigg
To be honest, I've wanted to spray a lot of people with Lysol before this all started.
Before

After

Jeanne Zinser Gottschalk
87% of gym members don't even know their gym is closed!
Before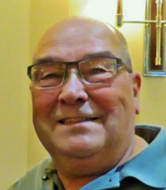 After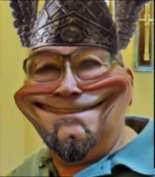 Bill LaBonte
Due to the quarantine I'll only be telling inside jokes. I'll tell you a coronavirus joke now but you'll have to wait 2 weeks to see if you get it.
Before

After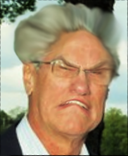 Gene Melzer
It's been such a joy being home with my wife these past 3 months. We've caught up on all the things I've done wrong in the last 30 or so years!
And so the saga continues ...
- - - - - - -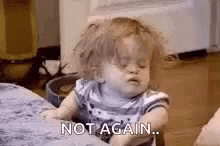 (If you look closely at the masks you may recognize somebody.)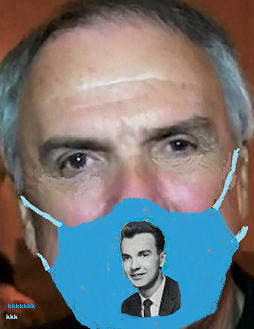 Garry Sellers - My wife and I have had some heavy discussion during this isolation. Last night I asked her if I was the only one she'd ever been with. She said yes … all the others have been nines and tens…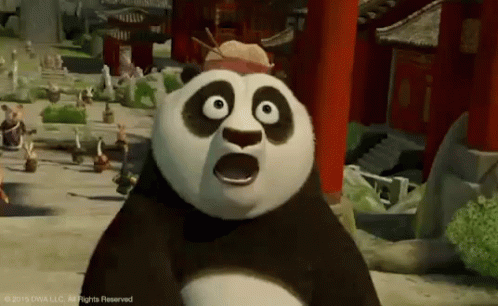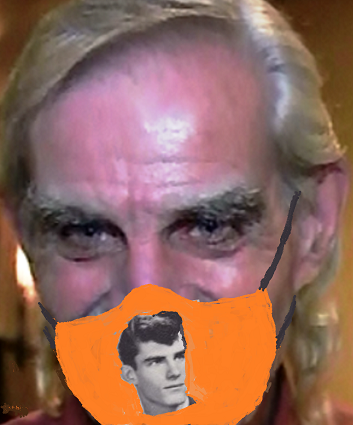 Ray Thompson - I've heard that supermarkets in Florida have announced special early morning hours just for people 60 and older. I imagine the other 10 people in the state are thrilled to have the stores to themselves the rest of the day.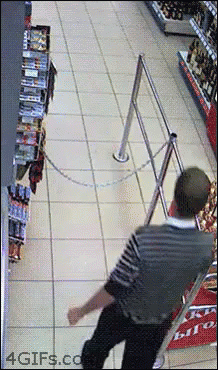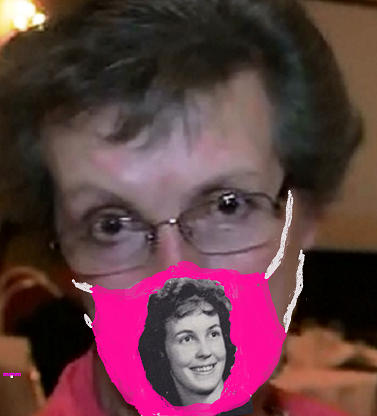 Jan Bauernfeind Pederson - Gwenyth Paltrow said in an interview we should take this time to learn a new language or write a book. I just shook potato chip crumbs out of my bra and I don't know what day it is. I'm fairly certain I'm not going to attempt either of those things!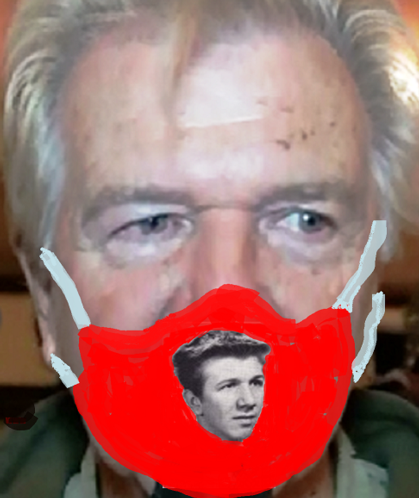 John Stanelle (long time Vegas resident) - The casinos are now offering curbside gambling. Call ahead and they come out and take your money right from your car! But there is some justice. Mr. Casino owner, how's it feel to be losing money? Not so much fun, is it?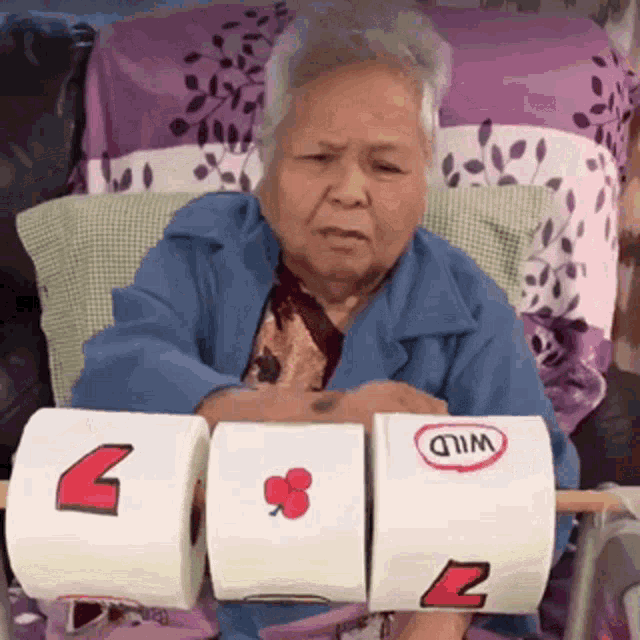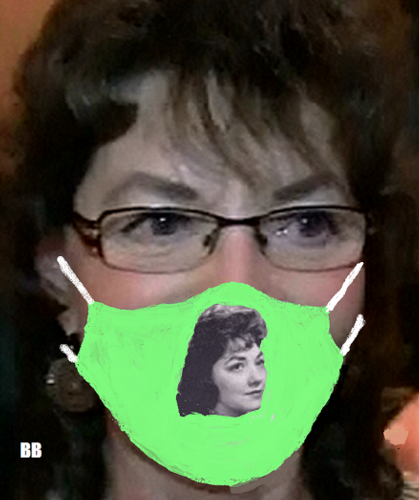 Sally Hopfinger Colker - I got so board the other night that I called Jake at State Farm. He asked me what I was wearing!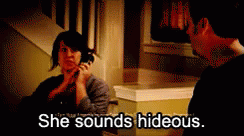 Jim Cejka (corpsman have their own unique way of doing things) Wearing a mask inside your home is now highly recommended. Not so much to prevent Covid-19 but to stop from eating!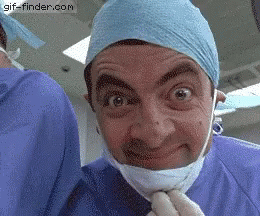 Bill Nelson - Law firm commercials in 2030: "Were you or someone you know overly exposed to hand sanitizer, Lysol,or bleach during the 2020 Coronavirus pandemc? If so you may be eligible for compensation."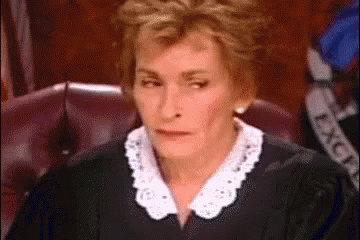 Bonnie Seitz Kenny - 2020 is a unique leap year. It has 29 days in February, 93 days in March, 106 in April and right now we're at 111 in May and counting.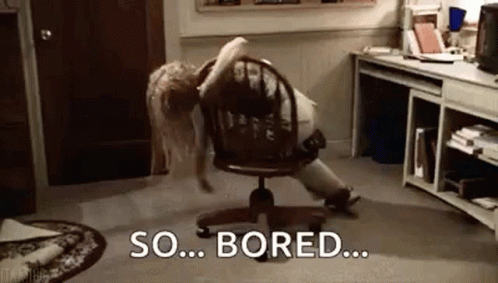 Ron Chesnik - If you receive an email with the subject "Ding Dong", don't open it. It's Jehovah's Witnesses working from home.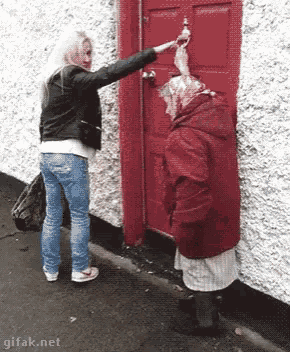 Marilyn Griffith Bauer - To all the grandparents who are missing their grandchildren. When this is over I'm sure their parents will be glad to let you have them for a month.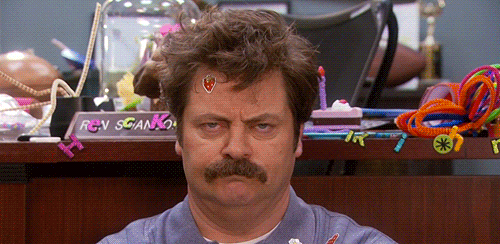 John Gilbert - After all these years of marriage and this endless isolation, my wife still thinks I'm sexy. Every time I walk passed her she says, "What an ass."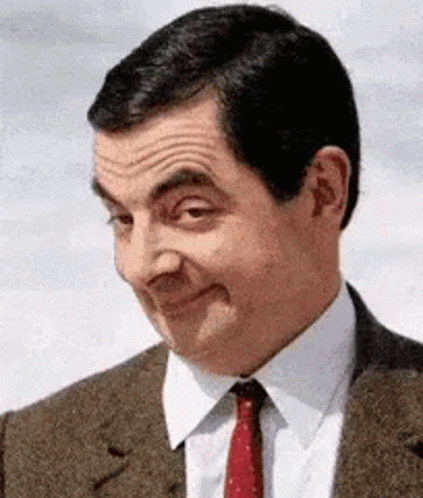 Ron Willman – San Francisco has some great Chinese food and they've been delivering during this quarantine. I ordered Orange Chicken and pot stickers last night. A little Chinese delivery guy pulled up and I walked out to meet him. He started shouting, "Isolate! Isolate!" I said, "Look friend, you're not that late. I just ordered 15 minutes ago."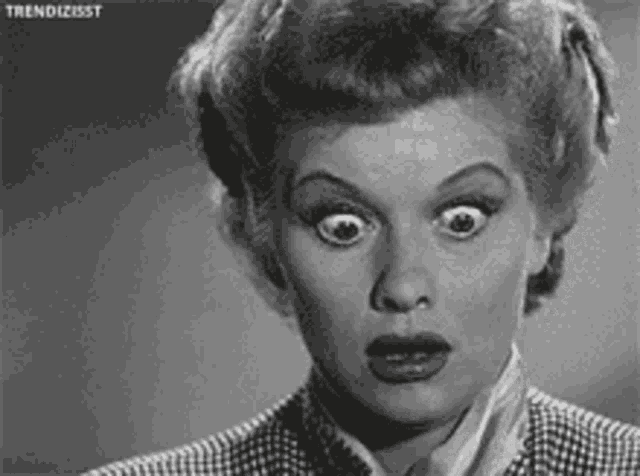 Ken Pallaske - The fact that Hooters hasn't launched a home delivery service called "Knockers" seems like a missed business opportunity to me.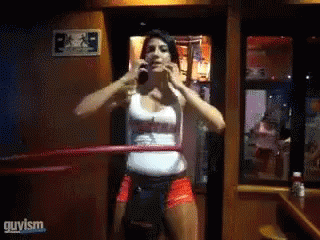 Mary Jacobi Hartman - I've made an amazing discovery during the quarantine. It turns out that being an adult is mostly just Googling stuff! For example, I now know that a spider web is called a cobweb because "cob" was the Old English word for spider. Now, am I smart or what?!?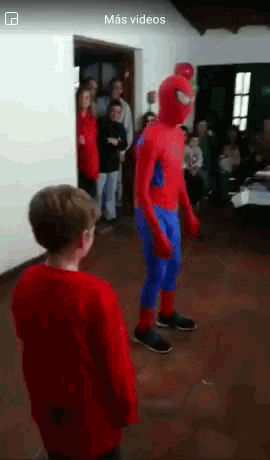 Roger Pederson - I needed to do less eating and more exercising during the quarantine so I'm starting a new program. I told my wife, Carol, that I'm going to walk 3 miles a day. She said, "Great! By this time next week you'll be 21 miles away."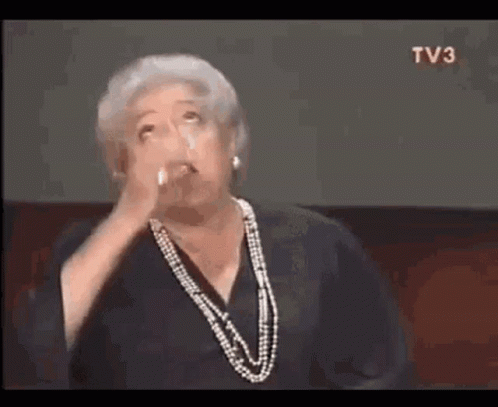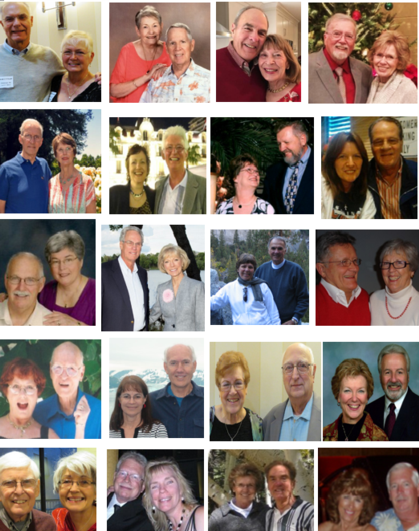 - - - - - - - - - - - - -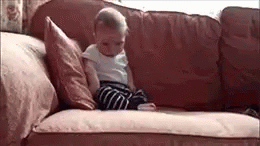 The identity of the demented individuals who submit this stuff is getting more and more difficult with social distancing and face coverings. We've tried our best to identify the individuals, thinking they may be candidates to test Covid 19 treatments such as bleach, cleaners and laundry detergent. The jury is still out on consuming alcohol in various forms.

(Could be …) Lois Graf Schwarten - After being isolated with my husband, Dean, for two months, I went to my pharmacist and told him I'd like to buy some anti-depressants. The pharmacist said, "Ma'am, please understand, to buy anti-depressants you need a proper prescription. Simply showing me your marriage certificate and your husband's picture is not enough.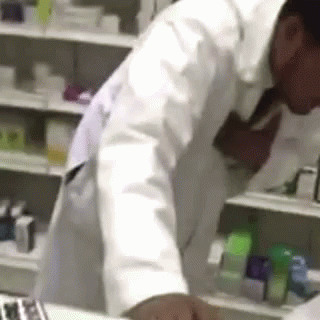 (Possibly …) Rod Gehrig - My wife yelled from upstairs and asked, "Do you ever get a shooting pain across your body, like someone's got a voodoo doll of you and they're stabbing it?" Worried about her health I replied, "No." She responded, "How about now?"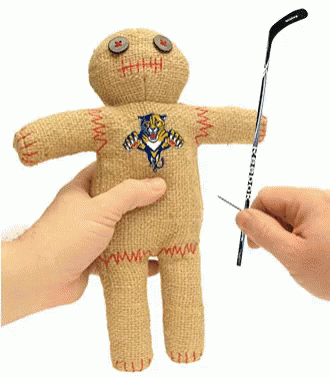 (Well … ?) Tom Burger - After all the stupid things I've done in my life that could have easily gotten me killed, if I die because I touched my face … I'm gonna be sooo pissed!

(Is it … ?) Donna Karl Leitzke - By the time we come out of this isolation we're going to have 88% fewer blonds in the world. They'll have to start making redhead jokes.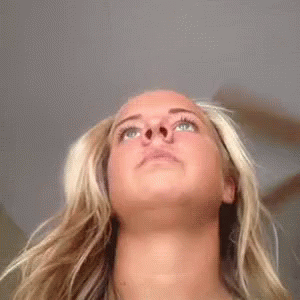 (I'm thinking …) Kathy Piette Iwinski - Until further notice the days of the week are now called: Thisday, Thatday, Otherday, Someday, Yesterday. Today, and Nextday!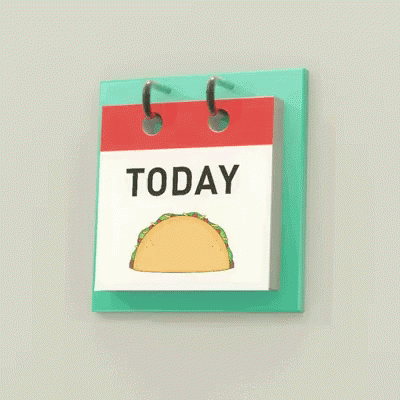 (I don't know…) Patricia McCarthy - Remember when we were little and had underwear with the days of the week on them? Yeah. Those would be helpful right now.

(Likely suspect) Barbara Blair Brenzel This quarantine made me reallize I have no real hobbies besides going out to eat and spending money!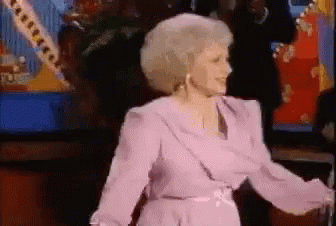 (Isn't that …) Peggy Petersen Trudell - If you thought toilet paper hoarding was crazy … just wait until 300 million people all want hair appointments.

(Possibly …) Bruce Milke - I'm so over being part of a major historical event right now!

(Looks like …) Steve Hartung - People just getting off house arrest in February gotta be pissed off right now!

(Has to be …) Gordy Sauer - I told my wife how lucky I was to have someonve I enjoyed being quarantined with. She said, "Yeah, it must be nice."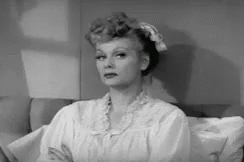 (I'm guessing …) Karsten Boerger - The buttons on my jeans have started social distancing from each other. Ja, das ist nicht gut!

(Maybe?) Wayne Reineck - I have the most loving wife. Last night I woke up as she was holding a pillow over my face to protect me from Covid 19!
Is it over yet … please?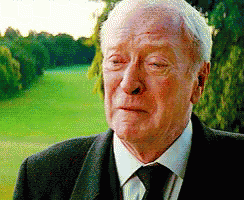 - - - - - - - - -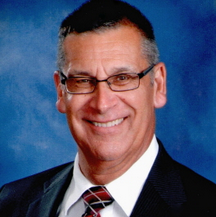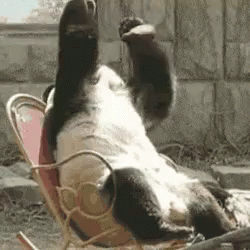 The Devil's Workshop, idle hands, has been working overtime (at least somebody has jobs)! The evidence is this seemingly endless list of classmates' observations ... not that any of you could relate to them! Or could you ...?

Ellyn Steinbach Sorenson - Every few days try your jeans on just to make sure they fit. Pajamas will have you believe all is well in the kingdom.
Sharon Augustine Nietzl - One of my kids was telling me about homeschooling; 2 students suspended for fighting, one called in a bomb threat and 1 teacher fired for drinking on the job

Ken Kuester - So, after this quarantine ... will the producers of My 600 Pound Life just find me or do I find them?

Susan Samson Janjani - Quarantine week 2: Went to this restaurant called THE KITCHEN. You have to gather all the ingredients and make your own meal. I have no clue how this place is still in business.

Dean Schwarten - Just a friendly warning, if you guys start hoarding coffee and I can't get any, the body count will be staggering.

Diane Bauer Palin - This virus has done what no woman had been able to do…cancel all sports, shut down all bars and keep men at home!!!



Jane Bandarz Holdridge - Quarantine has turned us into dogs. We roam the house all day looking for food. We are told "no" if we get too close to strangers. And we get really excited about car rides. Now I understand why they chew on the furniture!

Jerry Coutley - I asked a Walmart worker where I could find the nuts. He said they're in the toilet paper aisle.

Jackie Niest Naumann - I need to practice social-distancing … from the refrigerator. I swear my fridge just said "what the hell do you want now?"
John Gilbert - Due to my isolation, I finished 3 books yesterday, and believe me, that's a lot of coloring.

Melody Parker Jones - The world has turned upside down. Old folks are sneaking out of the house, and their kids are yelling at them to stay indoors!


Bernie Raml So, I was sitting on the couch and my wife sweetly whispered … "The best part about all of this is that I got to spend more time with you." As I looked over at her lovingly I realized she was talking to the dog.

Penny Knopf Bublitz - Half of us are going to come out of this as amazing cooks, the other half will come out with a drinking problem.

Ray Thompson - If you keep a drink in each hand, its way harder to touch your face.

Judy McConnell Anderson - It has been reported that Judy's dog, Scent, has spent a month in quarantine listening to Judy complain for hours on end. It is at this point that Scent realized that he is not cut out to be an emotional support dog.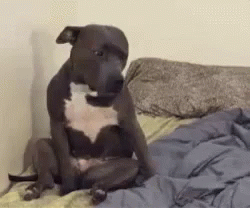 - - - - - - - - - - -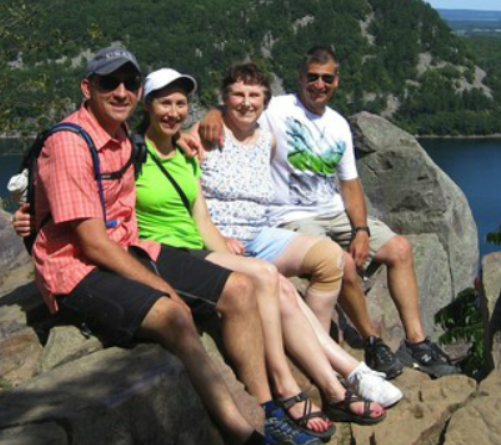 \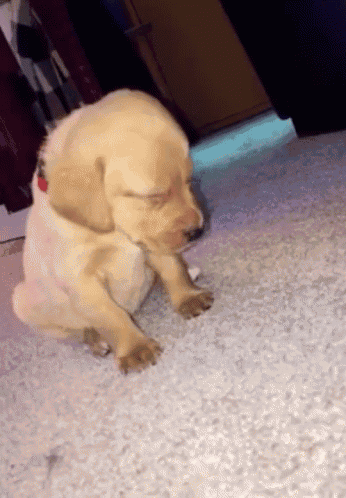 For those of you who lost track, today is April 96th. Quarantine observations keep pouring in, obviously your classmates have too much time on their hands.
(You'll notice that a few of the photos are from the yearbook. These are people who never updated their classmate profiles or think they look so young that they didn't want you to feel bad. But we know they've peeked in on our website from time to time and wanted to contribute to our enlightenment.)
Garry Sellers - We are a month into self-isolation, and it is really upsetting me to witness my wife standing at the living room window gazing aimlessly into space with tears running down her cheeks. Maybe it's just the difference between how men and women are wired? It is distressing to see her like this. I have thought very hard about how I can cheer her up. I have even considered letting her in....but, hey....rules are rules!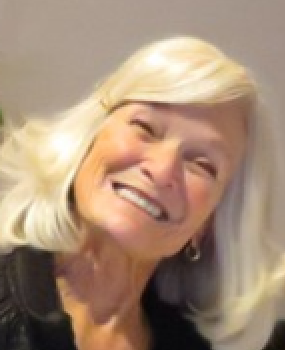 Sandy Wachs Oldham - I'm having am Easter quarantine party this weekend. None of you are invited.

Tom Gajewski - Idea: We all combine our $1200 stimulus checks and buy the Brewers!

Julie Felts Eron - We're all going to become so bored by the end of this, everybody is going to know how to fold a fitted sheet.

Gary Ehn - My house got TP'd last night. It's increased the value by 35%!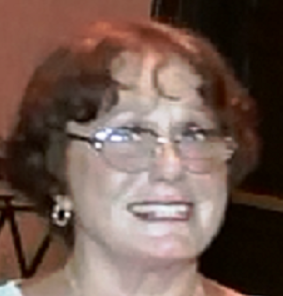 Paricia McCarthy McCarthy - When this is all over I'm going to throw the biggest St Patrick's Easter de Mayo of July party anybody has ever seen!

Jim Gibbons - Just think, I survived all that unprotected sex only to die from unprotected handshakes.

Roger Strehlow - Home invasions should probably decline. Everyone is home with guns and enough bleach and paper towels to clean up the scene.

Carol Albers Pederson - Yeah, I have big plans for tonight. Around 8 or 9 I'm going to hit the living room.

Ken Rambus - If things get worse and you resort to cannibalism, remember: Vegans first. They're grass fed.

Bill Gregorious - Never in my whole life would I imagine my hands would consume more alcohol than my mouth!

Bonnie Seitz Kenny – I've eaten 14 meals and taken 6 naps … and it's still today! Are you kidding me?

Wayne Reineck – I'm so bored. I went outside and knocked on my door, then came back inside and said, "Who is it?"

Donna Karl Leitzke – I miss the days that we were terrified of Romaine lettuce!

Dennis Lucchesi - I'm watching a lot of reality TV these days. I see people our age climbing mountains. Gee … I feel good getting one leg through my underwear without losing my balance!

Dave Holm - I think my whole house is probably infected because I just remembered my air conditioner is a Carrier. (Ouch, that one hurt Dave!)

Nancy Davison Boeger – Whoever started this game at the beginning of 2020 please finish it quickly!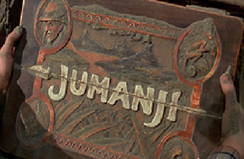 - - - - - - - - - -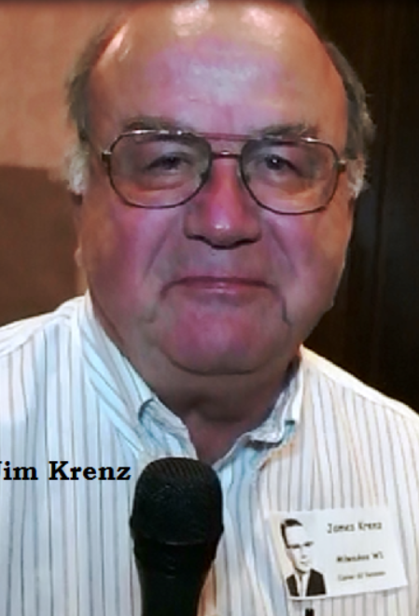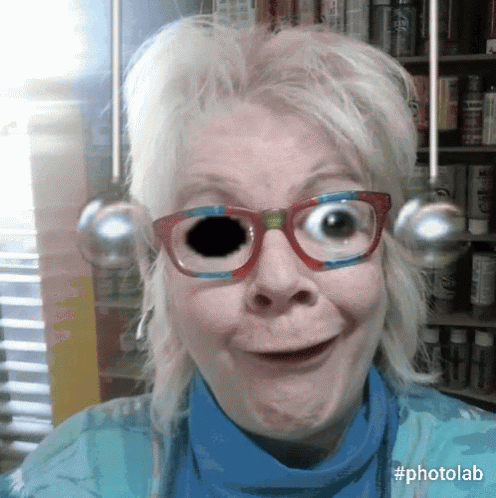 Marian Schopp Bringe
This is it. The day my dog has been waiting for. The day he realizes that I can't leave the house and he gets me 24/7! LOL! Dogs everywhere are rejoicing! Cats are contemplating suicide!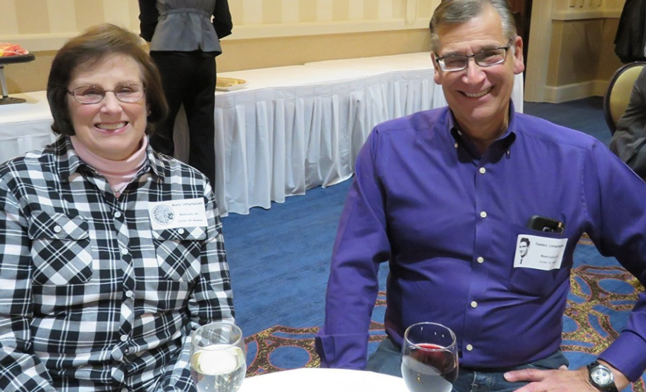 m

Lois Graf Schwarten
I understand what you're saying Marian. But for me, I'm just aspiring to be the person my dog THINKS I am!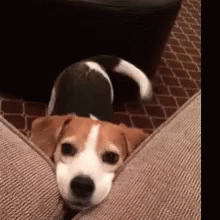 Judy Rank Hahn
I was "Zooming" with my grandkids who are home schooling during this isolation. Apparently it's a little tense because they all agreed they hoped they didn't have the same teacher next semester!
For you who don't know, "Zoom" is a FREE video conferencing app that you can use to video conference with any number of friends or family at the same time. Go to:http://zoom.com

Barbara Blair Brenzel
You're not alone Judy ….. This morning I saw my neighbor, mother of 3, who was out scraping off the bumper sticker that says "Proud parent of an honor student at Oak Creek Middle School." Apparently the home schooling isn't working out so well!

John Leopold
To go to the grocery store they said a mask and gloves were enough. They lied. Everybody else had clothes on.

Gordon Link
Some people aren't shaking hands because of the Coronavirus. I'm not shaking hands because everyone is out of toilet paper.

Nancy Lord Malvick
September morning, 2050: My grandson opens the last package of toilet paper bought by his parents in 2020.

Peggy Peterson Trudell
This virus stuff has got me so stressed out that I accidentally took the wrong medication today. The good news is, I'm now protected from heartworm and fleas for the next three months

Ted Gienke
Gas is finally affordable and I can't freakin' go anywhere!!!

Karen Krause
Life is too short to be serious all the time … especially during these stressful times. So, if you can't laugh at yourself, call me … I'll laugh at you!

Judy Boelke Kenehan
This virus stuff makes you contemplate your mortality. The fact that there's a highway to hell but only a stair way to heaven says a lot about the anticipated traffic pattern.

Patricia McCarthy McCarthy
I love Texans because we're all freaking out about the Coronavirus but have never hesitated to buy tamales out of a back of a car!

Jan Bauernfeind Petersen
CRITICAL ADVISORY – 8 pm is now the official time to remove your day pajamas and to put your night pajamas on! Tomorrow I have to take the garbage out and I'm so excited I can't decide what to wear!

Rodger Pederson
The virus must be wrecking India. I haven't gotten one phone call in 3 days about my extended car warranty.

Irv Fry
I'm either coming out of this quarantine 25 pounds lighter, have my life flows centered and a house full of completed craft projects … or … 25 pounds heavier with a drinking problem.

Carol Sarg Kaebisch
After years of wanting to clean my house thoroughly but lacking the time, this week I discovered that wasn't the reason!

Gene Melzer
Week 3 of the quarantine and my wife took up gardening but won't tell me what's she's going to plant!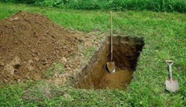 - - - - - - - - - - - -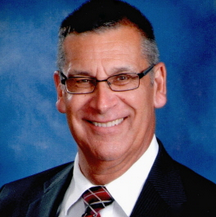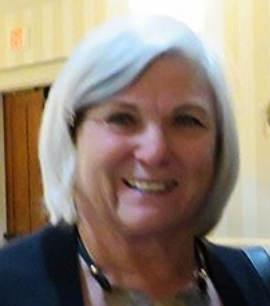 Mary Jacobi Hartman
QUARENTINE DIARY
Day 1 I have stocked up on enough non-perishable food and supplies to last me for months, maybe years so that I can remain in isolation for as long as it takes to see out this pandemic.
Day 1 + 45 minutes. I am back at the supermarket because I am in desperate need of a Snickers.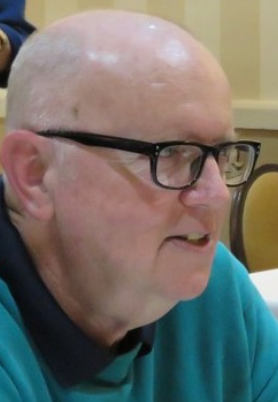 Jim Cejka
QUARENTINE WEEK I - NO SPORTS!!! - Found a lady sitting on my couch yesterday. Apparently she's my wife. She seems nice.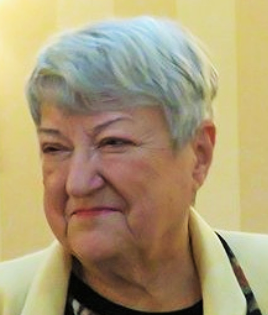 Kathy Tabat Dixon
Prediction: There will be a major baby boom starting in December. Then in 2033 there'll be a new generation called "the quarenteens"!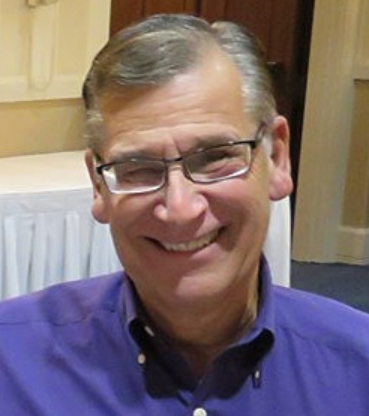 Dennis Unterholzner
Week 1 of having to stay home- My wife has already filed a harassment complaint about me!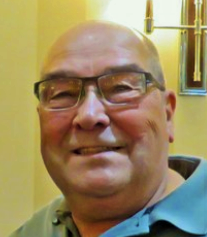 Bill LaBonte
First time in history that we can save the human race by laying in front of the TV and do nothing. Let's not screw this up!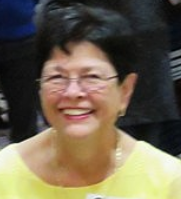 Coleen Kober Marshall
Has anybody let the Amish know what's going on yet?
Ken Pallaske
A bar in my neighborhood is delivering premixed margaritas for $25 and you get a complimentary roll of toilet paper with your purchase. It's really starting to feel like there's no rules anymore.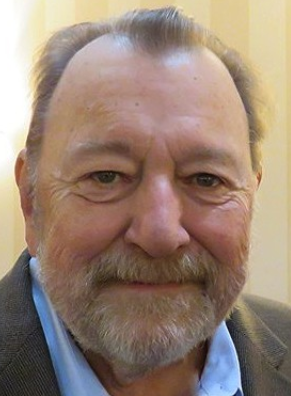 Dennis Sorenson
I don't mean to brag but I've been avoiding people long before the coronavirus!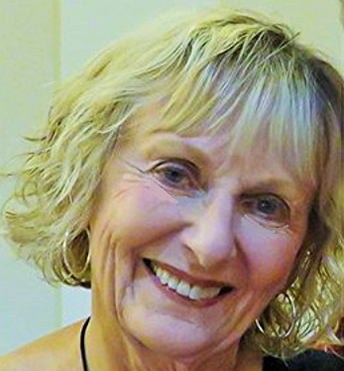 Marilyn Griffith Bauer
I've been so worried about a friend of mine who has been in a coma for several weeks. But she finally came out of it. I just got a text from her which said she can't wait to get outside, go to church and into some large social gatherings!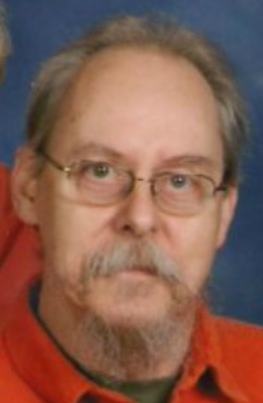 Lauren Dieterich
If you need 144 rolls of toilet paper for a 14 day quarantine, you probably should have been seeing a doctor long before Covid 19!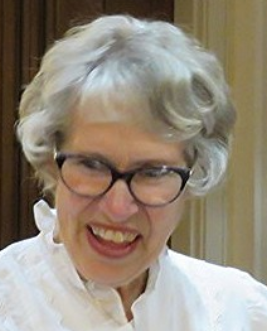 Carol Pritchard Free
I hate it when I think I'm buying organic vegetables and when I get home I discover they're just regular donuts!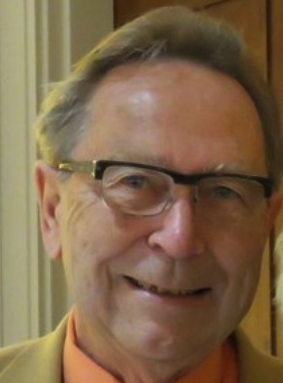 Bryan Gutenknecht
I just saw a couple people jog passed my window and it inspired me … to get up and close the drapes!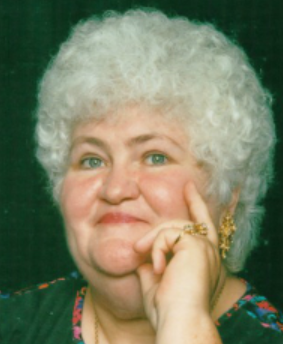 Melody Parker Jones
Before the virus struck I was addicted to the Hokey Pokey … but I turned myself around!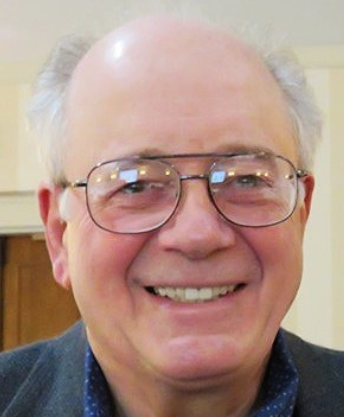 John Rohlund
In spite of the isolation order, I had to get to my bank. While there two guys walked in with masks and said, "This is a stick up!" Everybody sighed in relief!