Custer High School
Class Of 1962

We just learned of the passing of Jackie Neist Naumann back in August. For more information see "Recent Passings".
- - - - - - - - - - - -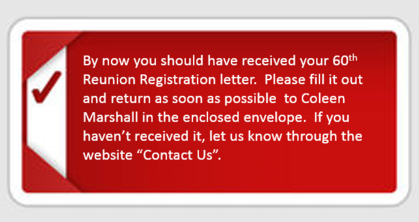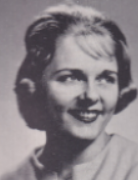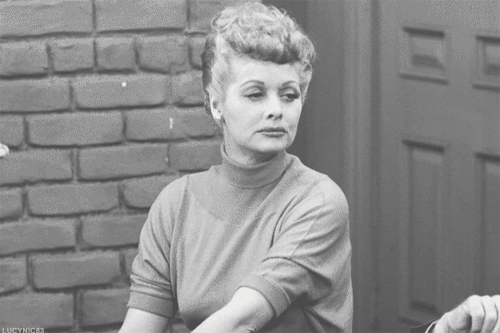 John and Mary Gilbert
Mary: Whatever happened to our sexual relations?
John: I don't know, I don't think we even got a Christmas card from them last year.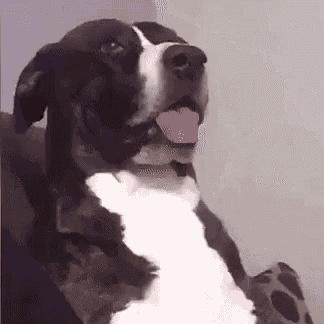 David and Angie Holm
David: I'm really worried about getting this virus and if I die from it, I want to go with a clear conscious. Something's been bothering me for a long time.
Angie: Hmmm. Did you want to tell me about this "something"?
David: Yes … I … I … I was unfaithful to you … once. It was back in '71, I was drunk, it was in the men's room of a pool hall, a blond, she really came on to me and … I was weak.
Angie: Umm …David you old fool … that was me!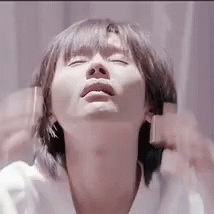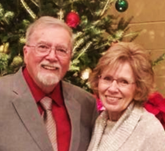 Dennis and Gert Lucchesi
Gert: (Sneezes)
Dennis: Does the whole "… in sickness and in health …" thing still apply in a pandemic situation?
Gert: (if looks could kill …) For your health's sake, would you like to reconsider that question?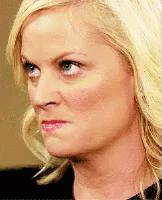 Ron and Lynnette Lloyd
Lynnette: Everything is a risk. Getting out of bed every day is a risk. Being vulnerable is a risk. Loving someone so hard you feel like you'll burst is a risk. Letting yourself feel anything is a risk...
Ron: Lynnette, we are not booking a cheap cruise ok so please friggin' stop!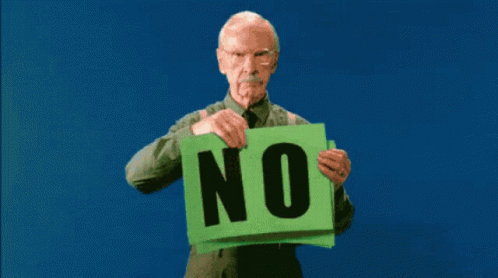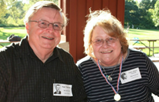 Roger and Carol Albers Pederson
Roger: There's a run on toilet paper.
Carol: We'll be fine.
Roger: Did you stock up?
Carol: We have your books.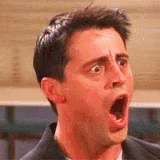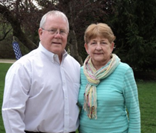 Dean and Lois Graf Schwarten
Lois: Quarantine Month 6 - I've become very aware of Dean's toenails and I'd like to be voted off the island NOW!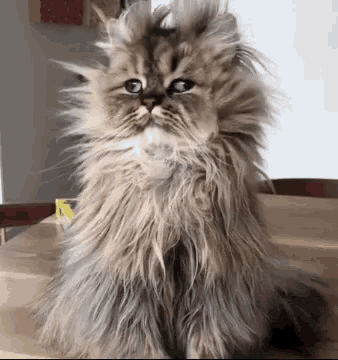 Wayne and Terry Reineck
Wayne; (Sulking …)
Terry: What's the matter now?
Wayne: You said I was stupid.
Terry; I never called you stupid, but when I asked you to spell "orange" and you asked me the fruit or the color … it kinda caught me off guard.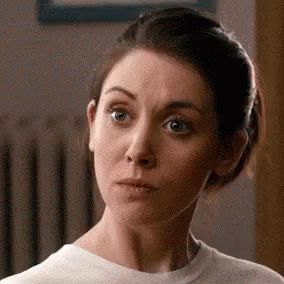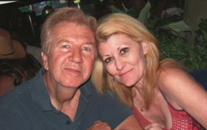 John Stanelle and partner Brenda
Brenda: (eating chips in bed)
John: I thought you said no eating in the bed.
Brenda: We live in a different world now.
John: (smiling wickedly and reaching under the covers) So, can we ………
Brenda: (interrupts) No! I told you I'd never agree to …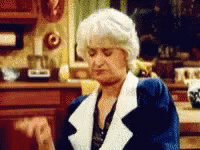 Rod and Linda Gehrig
(On a grocery shopping trip)
Linda: I can't remember beef ever being this expensive
Rod: Would you say the steaks have never been higher? LOL
Linda: Please go wait in the car. OUR car this time.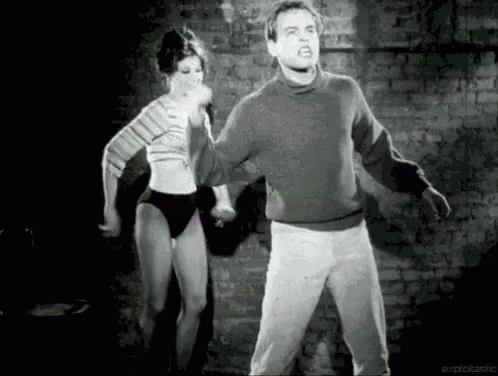 John and Marilyn Griffith Bauer
John: You amaze me. During this quarantine whenever I get mad at you, you don't seem to get upset. How do you manage it?
Marilyn: I just go and clean the toilet.
John: How does that help?
Marilyn: I use your toothbrush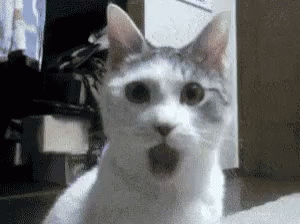 Don and Peggy Luckow
[Month 5 of quarantine)
Don: (sitting down to dinner) What's this?
Peggy: A delicious plate of Cheeto's. I ate everything else already.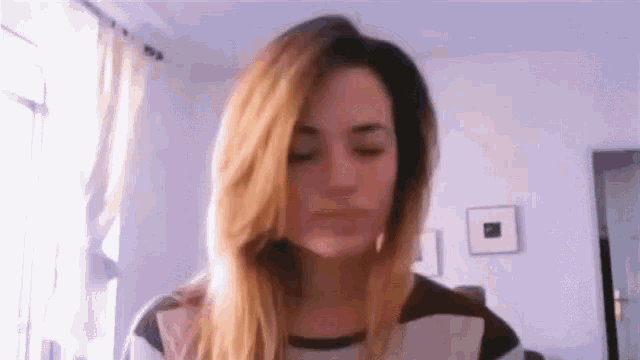 Ken and Luanne Pallaske
Luanne: This quarantine has taught couples something.
Ken: What?
Luanne: Before getting married you should think long and hard about whether you could survive an indefinite isolation with that person.
Ken: Is there something you want to tell me?
Luanne: Sweetie, if you don't stop constantly singing, "M m m m my y y y y Corona …" you'll have something to worry about more than a worldwide pandemic!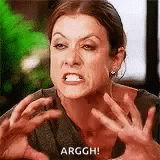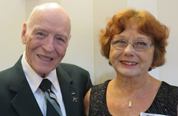 General Russ and Patricia McCarthy
Russ: (Quarantine Day 1) This is going to be so great we'll be able to do some real bonding
Pat: (6 months later) I swear if you breathe like that one more friggin' time I will burn this place to the ground!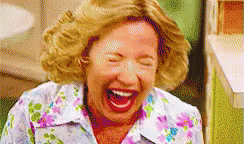 Ray and Linda Thompson
Ray: Did you hear about those murder hornets? So crazy!
Linda: I bet their husbands chew like you
Ray: What? Me: Huh?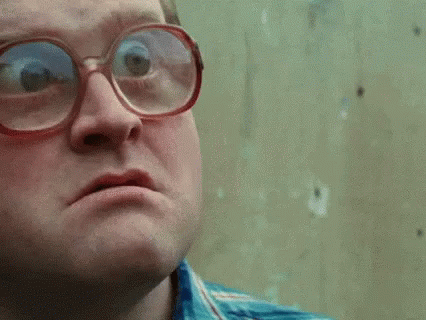 Gerard and Kathy Piette Iwinski
Kathy: What's burning?
Gerard: I'm making a grilled cheese
Kathy: You know you're supposed to use bread, right?
Gerard: I'm going low carb
Kathy: That's an entire block of cheddar
Gerard: PROTEINNNNNN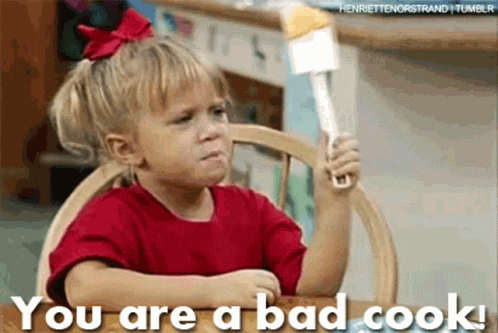 Jerry and Christine Skopek
Christine: "Let's cuddle on the couch and watch something." \
Jerry: (what he hears) "Let's have sex in like 15 minutes."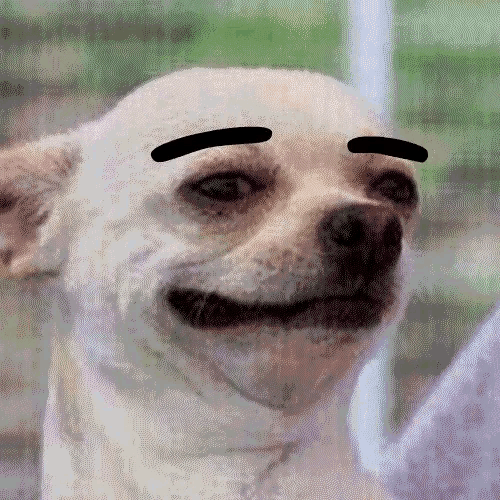 Lance and Eileen Eigenfeld Miller
Lance: I found $20 in the parking lot!"
Eileen: Wow, what did you do with it, donate to Ronald McDonald House?
Lance: No, I thought ,,, what would Jesus do?
Eileen: Oh … this is going to be good. Pray tell what you did?
Lance: I turned it into wine.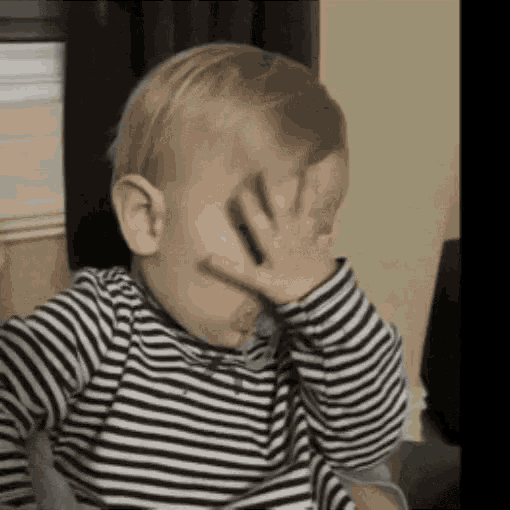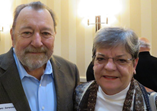 Dennis and Ellyn Steinbach Sorenson
Dennis: If you knew how long this quarantine was going to last, would you do anything different.
Ellyn: Yeah, I'd have ordered dessert at that restaurant we were at before this started.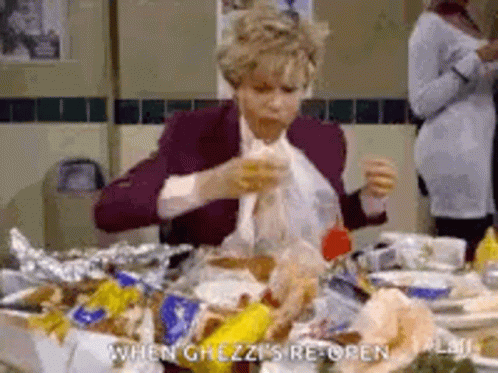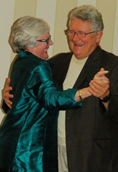 Karsten and Nancy Davison Boerger
Nancy: So in retrospect, not a single person, including you got the answer right, Mr. Know-It-All!
Karsten: What are you talking about?
Nancy: Back in 2015 when we did that survey, "Where do you see yourself in 5 years".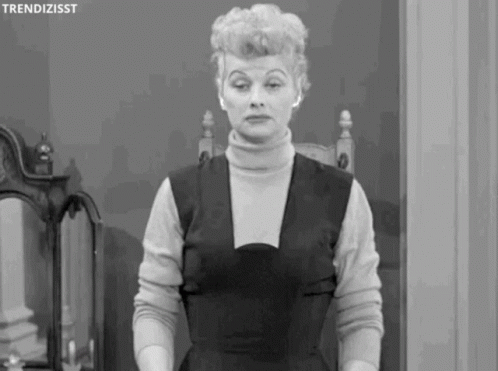 Rich an Julianne Simone
Rich: I learned about a do-it-yourself home Covid 19 test
Julianne: Gee … that'd be awesome. How's it work?
Rich: Every night about 5:00 we open a bottle of wine, smell it and then pour some in a glass. If you can smell it and taste it … YOUR GOOD! Then we can finish the bottle.
Julianne: You've been talking to Ron Willman again, haven't you? Darn it, didn't you promise me … ?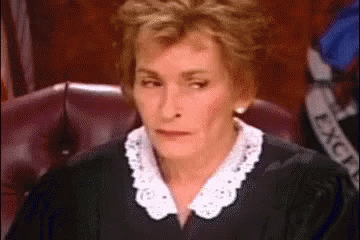 - - - - - - - - - - -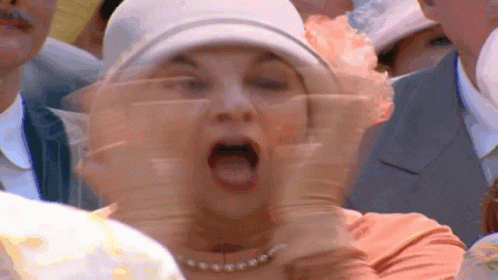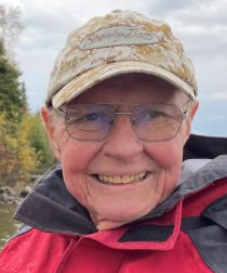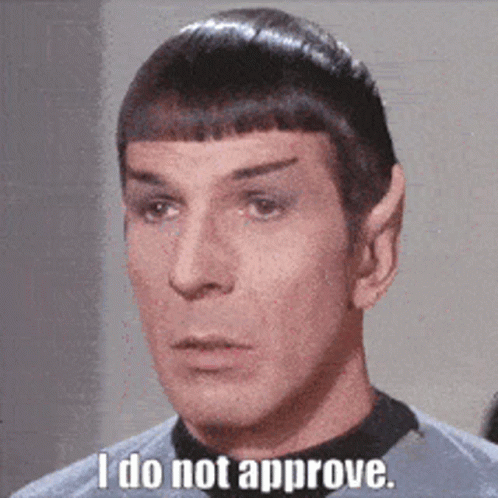 Bill and Sheryl Martin (class of '63) Bailen

Sheryl: "Bill, did I get fat during the quarantine?"

Bill: "Well … you never really were skinny!"
These were the last words ever spoken by Bill.
Time of Death: 11:23 p.m. Aug 1, 2020
Cause of Death: Coronavirus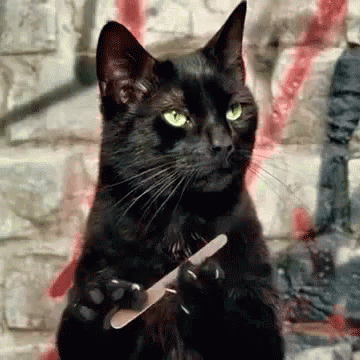 Trudy Bubolz LaBonte – It's hard to believe that a couple months of uncut hair would weigh 20 pounds … but that's what my scale says and it's never wrong.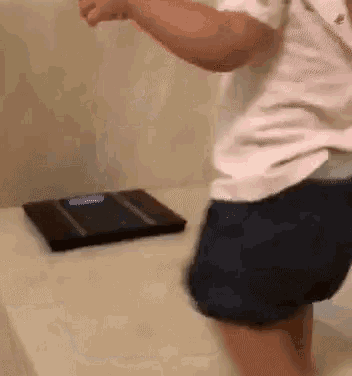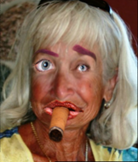 Sandy Wachs Oldham - If you eat well and get lots of sleep … do exercise … and drink lots of water … you'll die anyway! Open the wine!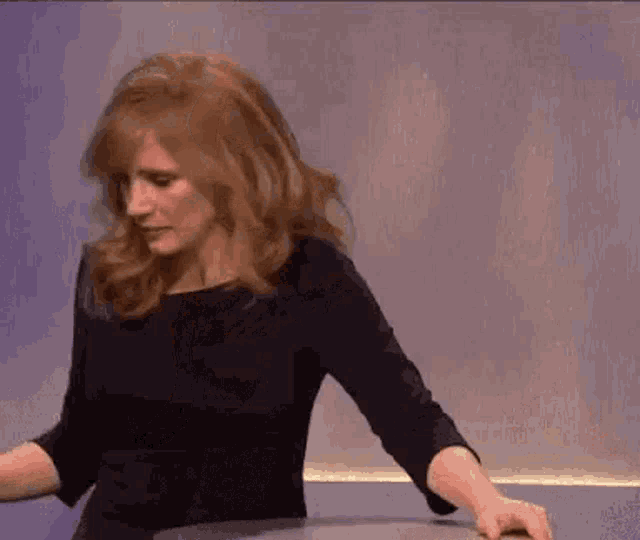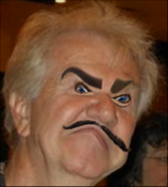 John Stanelle - I was stopped at a traffic light just off The Strip in Las Vegas and this gorgeous looking young lady in a skin tight mini-dress leans into my car window and says, "For $50 I'll do whatever you want!" I said, "Do you know how to cut hair?"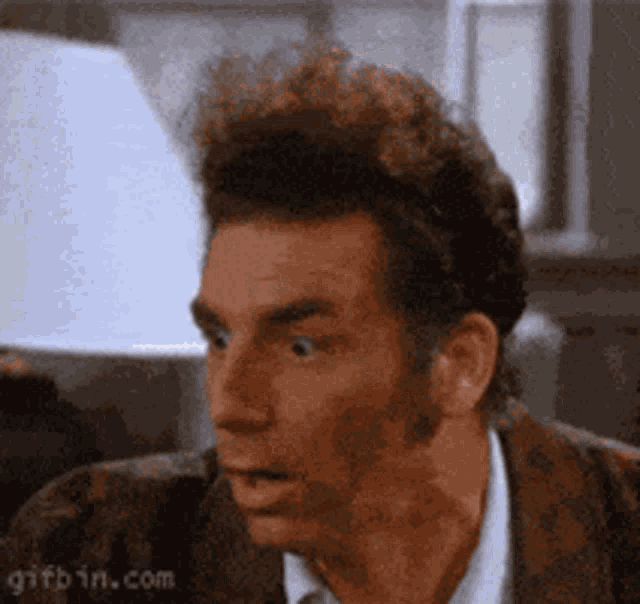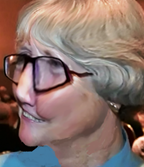 Nancy Davison Boerger - This quarantine might have given me a slight drinking problem. Karsten asked me, "Would you toast some bread for me Schatzi?" So I raised my glass of wine and said, "Here's to bread!"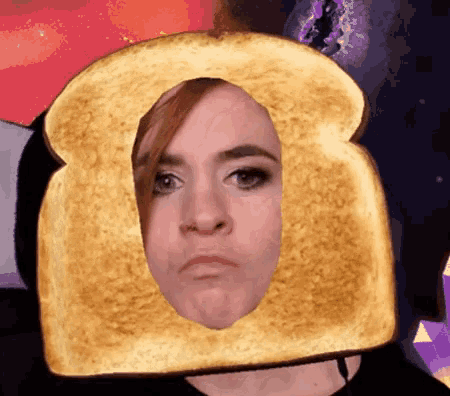 Jackie Neist Naumann - I'm not adding this year to my age. I didn't use it.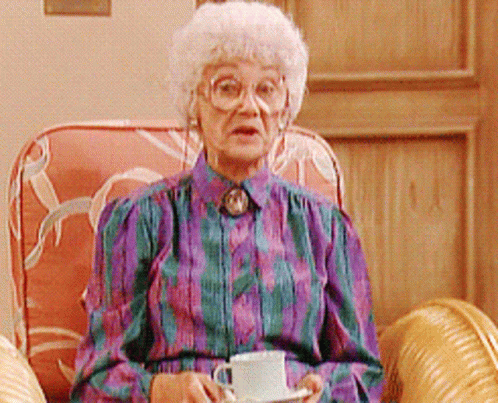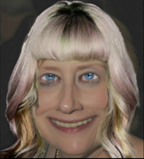 Kathy Piette Iwinski - If you wear your jeans for 5 days in a row, they get all baggy and it looks like you're losing weight. Follow me for more professional life quarantine tips.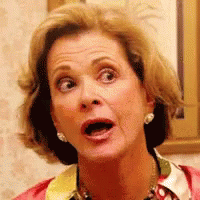 Mike Fargo = I took my wife to get a Covid 19 test. Two days later I get a call from him saying. "I'm sorry to inform you that your wife's test results were mixed up with another patient's. We're not sure if she has Covid-19 or Alzheimer's.
I said, " So what am I supposed to do now?"
Doctor said, "Take her for a long walk and leave her. If she finds her way back home, don't open the door!"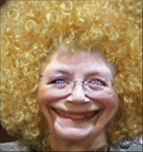 Jeanne Zinser Gottschalk - On average, a panda feeds for approximately 12 hours a day. This is the same as an adult home under quarantine, which is why we call it a Pandemic.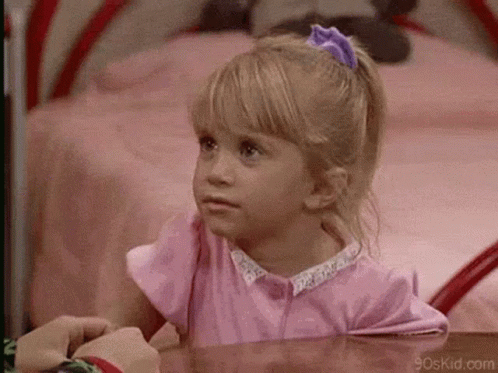 Fred Michaels - Do you know that awesome feeling when you get into bed, fall right asleep, stay asleep all night and wake up feeling refreshed and ready to take on the day? Yeah, me neither!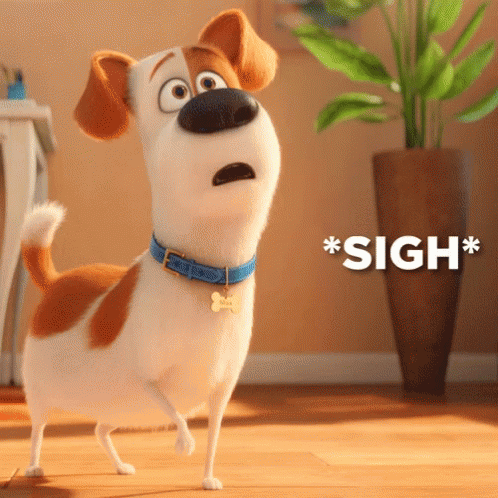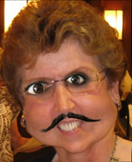 Mairan Schopp Bringe -The amount of jokes about the coronavirus has reached worrying numbers. Scientists claim we are in the middle of a pundemic.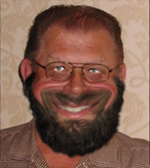 Larry Scholl = When this lockdown is finally over, if you had to choose between going on a bender with your buddies or taking you wife out for a romantic dinner, which bar would you meet your buddies in?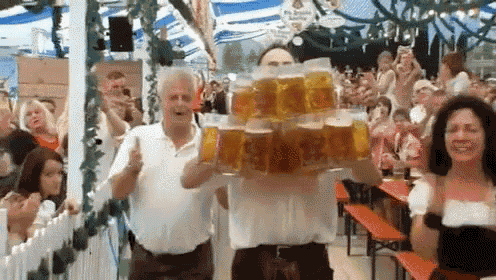 Terri Levenhagan Hoostra - At the store there was a big X telling me where to stand. I've seen too many Roadrunner cartoons to fall for that crap.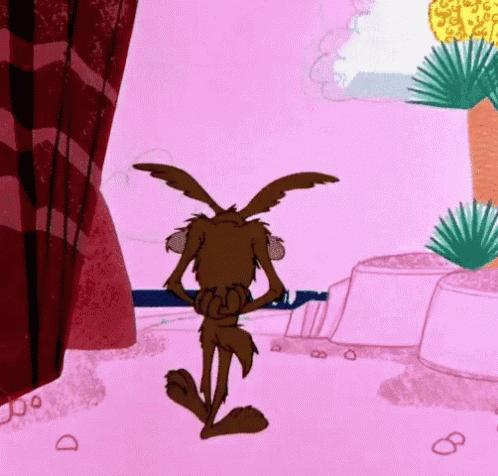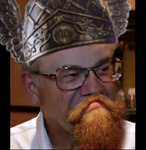 John Rohland - Now that I've lived through an actual plague, I totally understand why Italian Renaissance paintings are full of naked fat people laying aroudn oun couches.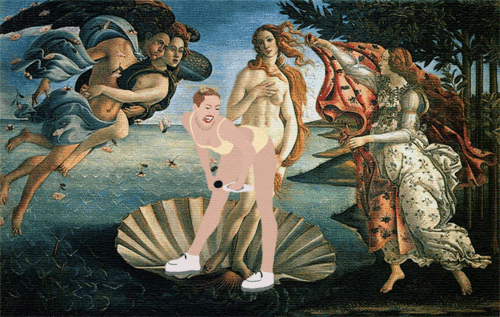 Judy Blaske - Masks are apparently the new bra. They're uncomfortable, you only wear them in public and when you don't wear one everyone notices.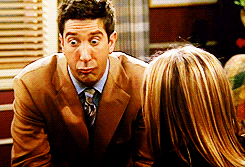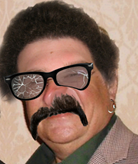 Ted Gienke– You go to a party ignoring social distancing and masks, you could go to jail. If you are in jail they'll let you out because of coronavirus.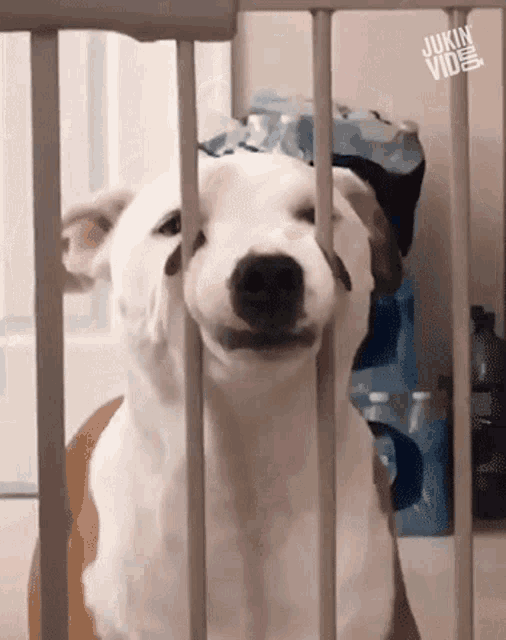 - - - - - - - - -
Free to be with friends at last …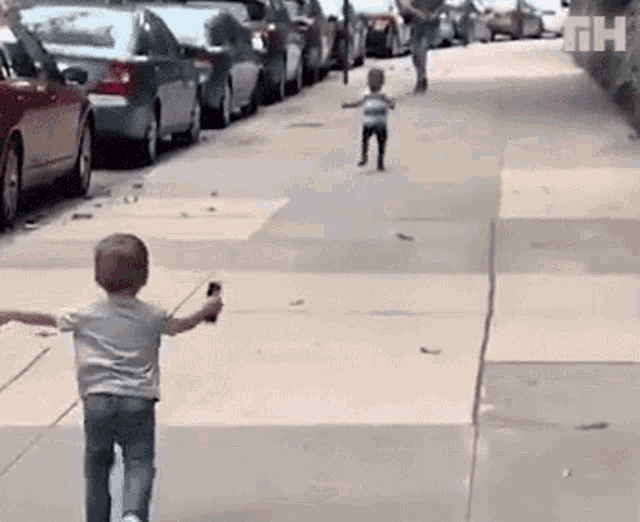 well sort of...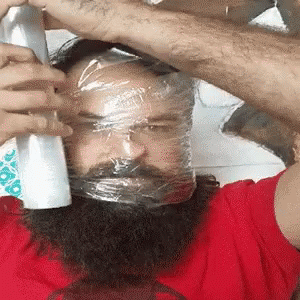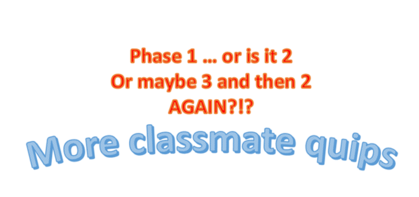 Before and After Quarantine
Carol Alber Pederson Before

After

Anybody have an owners manual for a husband. Mine's making a whining sound.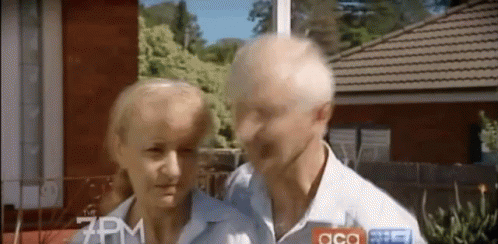 Wayne Reineck Before

After

They say you can't fix stupid. Turns out you can't quarantine it either.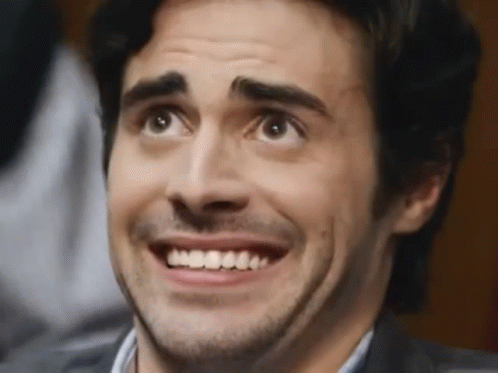 Sue Geitmann Bingham Before

After

Apparently one of the symptoms of Covid-19 is having no taste. Looking back on my past relationships I think I've been infected for a long time.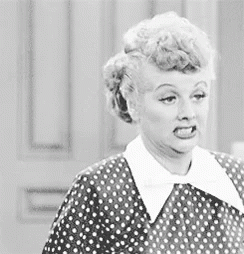 Bill Bailen Before

After

Hugh Hefner became a multi-millionaire staying home in his pajmas. I'm not having the same results.
Bernie Raml Before

After

Wife and I went to the store with our masks on, got home and took them off only to discover I brought home the wrong wife! PAY ATTENTION PEOPLE!
Leslie Werner Zahn Before
After

Remember all those times we wished the weekend would last forever? Well, wish granted. Happy now?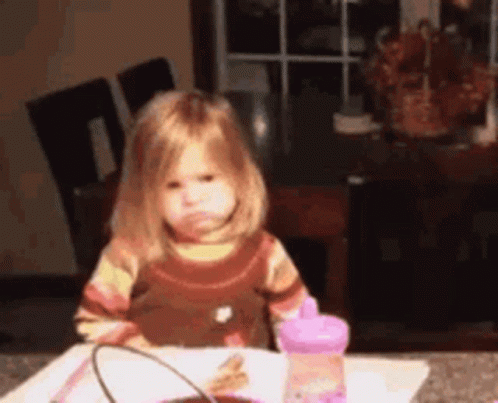 Sharon Augistine Neitzel Before

After

The spread of Covid 19 is based on two factors: 1. How dense the population is; 2/ how dense the population is.
Bill Gregorius Before

After

Whoever decided that a liquor store is more essential than a hair salon is obviously a bald headed alcoholic.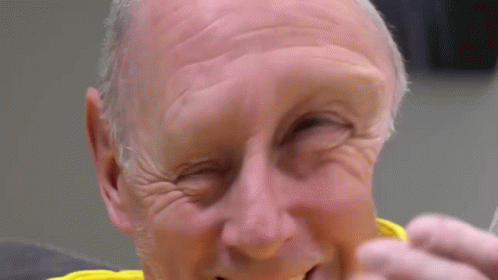 John Gilbert Before

After

If you believe all this will end and we will get back to normal once we reopen everything … raise your hand. Now slap yourself with it.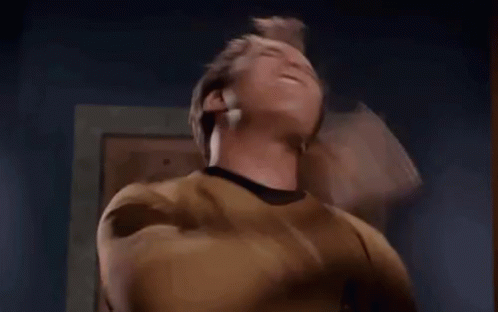 Bruce Milke Before

After

People are scared of getting fined for congregate in crowds. As if catching a deadly disease and dying a horrible death isn't enough of a deterrent.
Dennis Unterholzen Before

After

Just wait a second so what you're telling me that my chance of surviving all this, is directly linked to the common sense of others?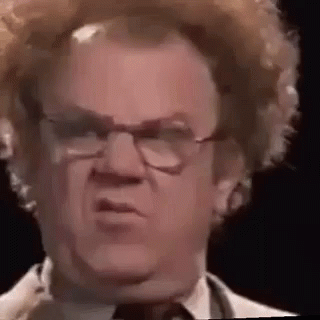 Mitch Heinrichs Before
After

If these last few months taught us anything its that stupidity travels faster than any virus on the planet.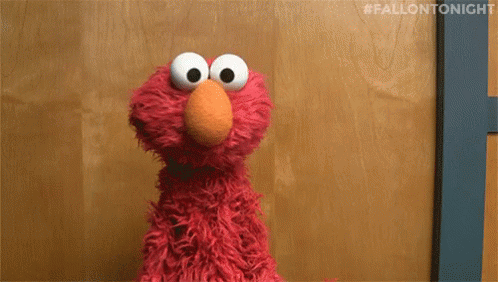 Barbara Blair Benzel Before

After

When this virus thing is over with … I still want some of you to stay away from me.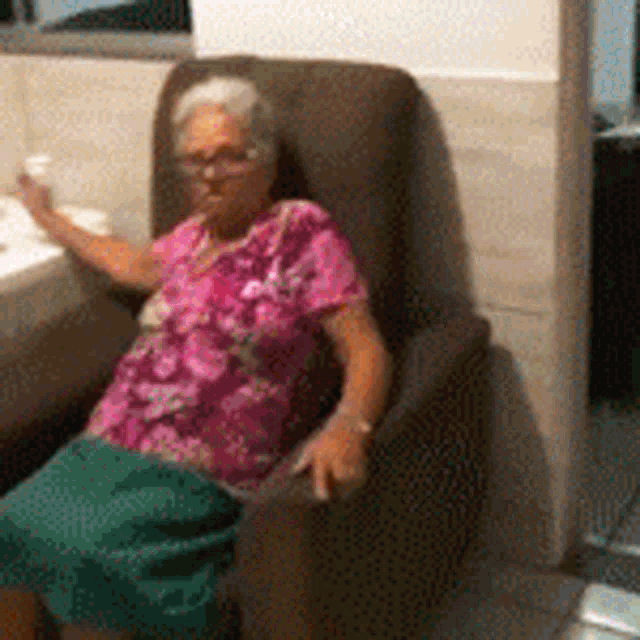 Mary Jacobi Hartman Before

After

Is it too early to put up the Christmas tree yet? I have run out of things to do.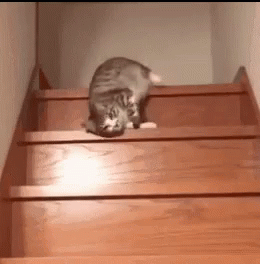 Coleen Kober Marshall Before

After

I see a big baby boom coming our way in 9 months. They will be called the C-19 babies and the number one baby names will be Scott and Charmin.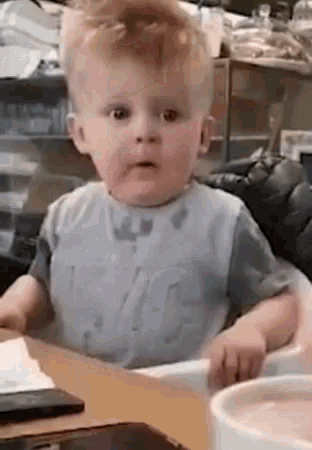 Patricia McCarthy Before

After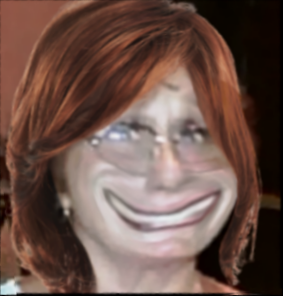 So let me get this straight, there's no cure for a virus that can be killed by sanitizer and hand soap?
Roger Pedersom Before

After

The world is now Vegas. Everbody is losing money, it's acceptabe to drink at all hours and nobody knows what day it is.
Melody Parker Jones Before

After

I hate when Walmart doesn't have what I want and I have to go home, change out of my pajamas, brush my hair so that I can go to Target.
Karsten Boerger Before

After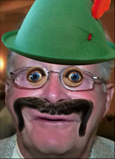 Be good to your spouce, remember that he/she could poison you and it would count as a covid death!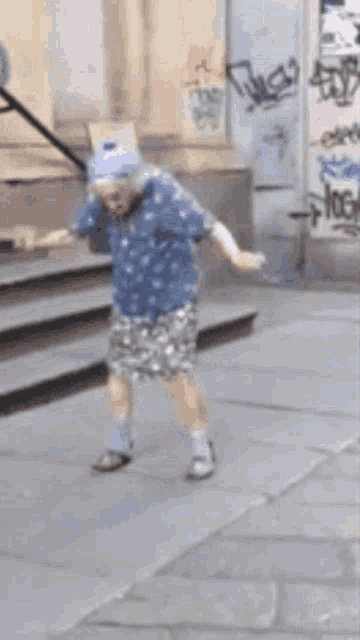 - - - - - - - - - -

As we slowly emerge from our months ... what felt like decades ... of isolation, we look around to see what's changed. But maybe the biggest change is in us! Take a look and see what isolation has done to some of your classmates. BEFORE the quarantine and AFTER!
Before

After

Judy McConnell Anderson
Can I go outside now? I just cut the legs out of my pajamas for a summer wardrobe. The longer this goes on the harder it is to return to a society where pants and bras are required.
Before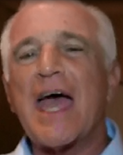 After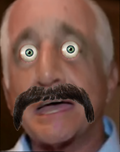 Gordy Sauer
The police confront nudist sunbathers over not wearing facemasks amid coronavirus outbreak. They also came to my door and told me it was okay to run around the house naked … but I'd have to do it inside from now on.
Before

after

Sandy Wachs Oldham
With so many sporting events cancelled, they're having to televise the World Origami Championship…It's on Paperview.
Before

After

Peggy Petersen Trudell
Not to brag, but I haven't been late for anything for the past 3 months!
Before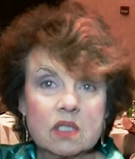 After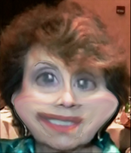 Carol Sarg Kaebish
I hope they give me two weeks' notice before sending us back out into the real world. I think we'll all need the time to become ourselves again. And by "ourselves" I mean lose 20 pounds, cut our hair and get used to not drinking at 9:00 a.m.
Before

After

Rod Gehrig
Have to say that the Class of 2020 outdid themselves with Senior Skip Day this year! Hey, wait! Did we do that in 1962? We should have if we didn't!
Before

After

Alan Mitchell
When this quarantine is over, let's not tell some people.
Before

After

Kathy Piette Iwinski
They can open things up this month, I'm staying in until July to see what happens to you guys first.
Before

After

JacKie Niest Naumann
For the next part of this quarantine do we have to stay with the same family or will they relocate us? Asking for myself ...
Before

After

Carol Pritchard Free
The dumbest thing I've ever bought was a 2020 planner ...
Before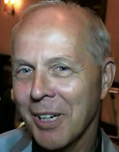 After

Tom Burger (or Van Gogh!)
I'm starting to miss people I don't even like!
Before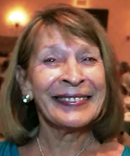 After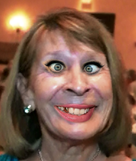 Klara Ruppert Grigg
To be honest, I've wanted to spray a lot of people with Lysol before this all started.
Before

After

Jeanne Zinser Gottschalk
87% of gym members don't even know their gym is closed!
Before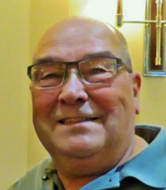 After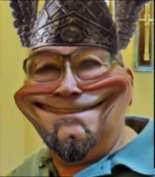 Bill LaBonte
Due to the quarantine I'll only be telling inside jokes. I'll tell you a coronavirus joke now but you'll have to wait 2 weeks to see if you get it.
Before

After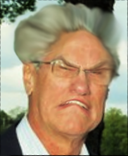 Gene Melzer
It's been such a joy being home with my wife these past 3 months. We've caught up on all the things I've done wrong in the last 30 or so years!
And so the saga continues ...
- - - - - - -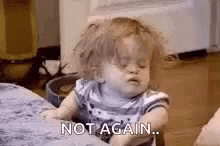 (If you look closely at the masks you may recognize somebody.)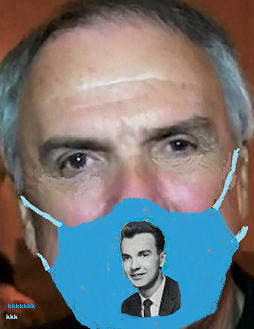 Garry Sellers - My wife and I have had some heavy discussion during this isolation. Last night I asked her if I was the only one she'd ever been with. She said yes … all the others have been nines and tens…