Custer High School
Class Of 1962
And speaking of a New Year, maybe a look back would be appropriate at this time as well. As usual, this being a YouTube video, it is much better viewed by clicking the "full screen" box on the lower right hand portion of the screen after you've started playing it. If the video doesn't bring back a few twitches of the heart and a tear to the eye, then you must have been in the '82 graduating class. I have to thank an Aussie friend for bringing this to my attention. I think he must be an old Milwaukean at heart.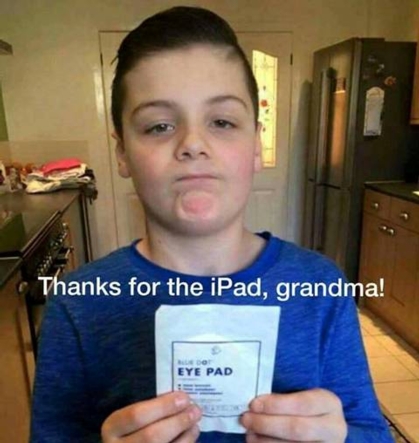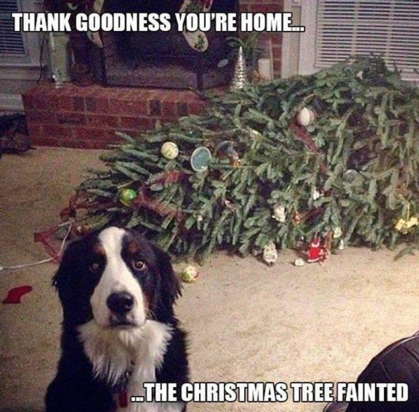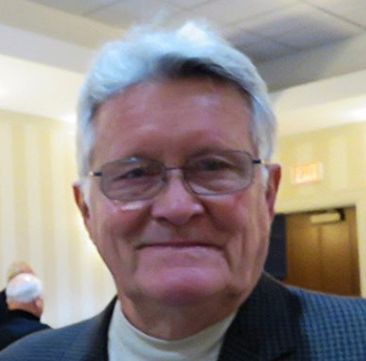 (As seen on a rude birthday card) "If you were Jesus your
birthday would be Christmas!" OMG ... please NO!!!
We're sorry you have to scroll so far down the
menus on websites to choose your birth year!
So you might as well accept it …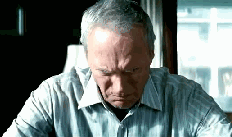 Your first thought might have been, "75th? Did I miss something again? Didn't we just have our 55th Reunion? Damn … I really must be losing my mind!!!"
No, it's your Reunion Committee's doing! (Photo taken BEFORE they started drinking!)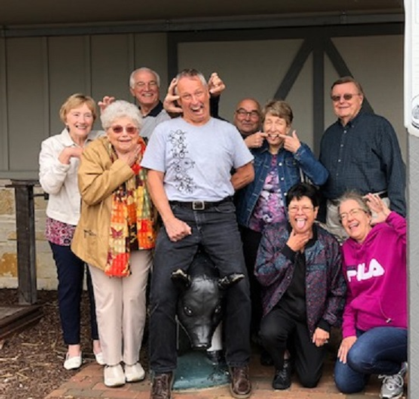 They're talking about most of us having our 75th birthday in 2019 and want to recognize it with a celebration on September 14, 2019.
So start thinking now about that weekend. Probably a picnic … perhaps a fish fry the evening before.
More details will follow in the coming months. This gives you time for your hip replacement, face lift, liver transplant, portable oxygen therapy, order your toupee or hair transplant, get new support hose, etc. Remember the 7 P's ... "proper prior planning ..." oh heck, I forget the rest.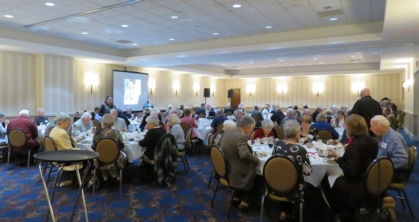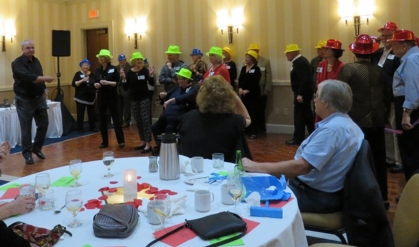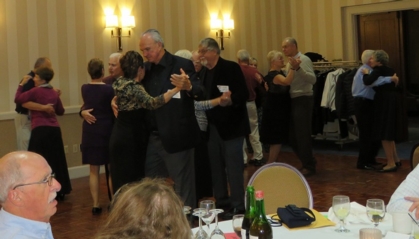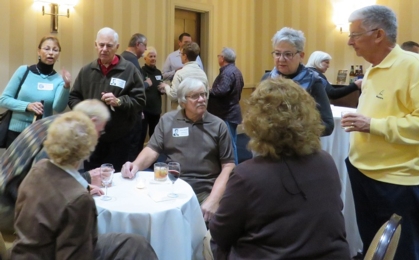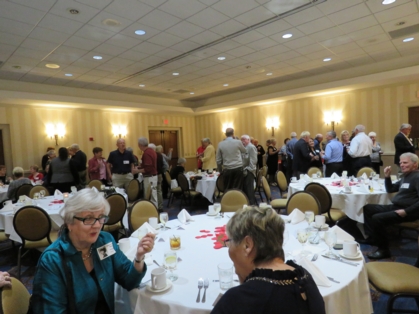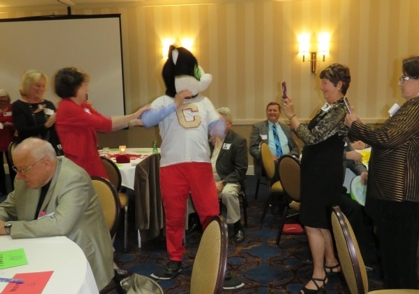 Welcoming visitors of all varieties
More than 150 photos are posted under the heading of "55th Reunion Photos". They cover both nights of the reunion but represent just a fraction of the good times and commradery that comes with being among old friends. It was particularly pleasing that a number of "first-timers" attended the event as well as a few friends from the class of '63. (You can add your own photos or contact me if you want some help in doing so.)
We thank everybody who particpated from committee members to the classmates who attended, to spouses who so valiantly agreed to join in with a crowd of old-timers. We were touched that several classmates who recently lost their spouses, put away their sadness for a short time to smile and laugh with people who care so very much about them. We hope they could feel the combined love of almost 100 pairs of arms around them.
We may or may not have another event in the future but if not, we will all add this weekend to the cherished memory banks related to the friendships started those many years ago at Custer High School. For those who chose not to or couldn't attend, we missed you and included you in our thoughts.
<