Custer High School
Class Of 1962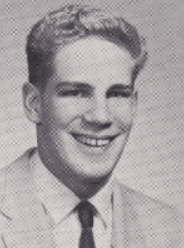 Jack Ashenhurst passed away January 18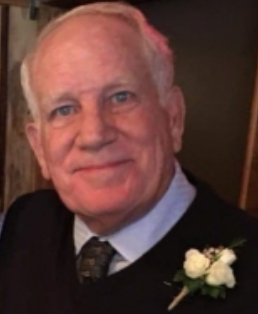 (See "Recent Passings" for more information)
- - - - - - - - - - - - - - - - - -
Thoughts of a Wandering Mind
Did you ever think you'd know so little about so much? Just think, the knowledge base of mankind has doubled 2 or 3 times since we graduated from Custer! How much of that information has escaped my grasp?
If you've purchased a new car within the last year or two, if you're like me, you've probably never have felt so stupid! Who writes those damn car manuals? Certainly not a person who understands the English language ... or the processes of a well matured mind!!! I'm lucky I can figure out the "keyless" entry ... although I have a key in my pocket. I still find myself looking for the place to stick a key into the ignition! And when I arrive wherever I'm going I have to sit there a moment and think about what I'm supposed to do before I get out of the car.
I've got one of those tailgates that you don't have to use your hands to open. Know how many bruises I have on my chin from kicking up under the rear bumper only to stand there looking stupid and nothing happening! And if only I could figure out how to turn on the radio and not the map or the DVD and understand what the dings, beeps, buzzes, and "alerts" mean without a navigator to look them up!
I can't always have my 11 year old granddaughter technologist standing around to explain things to me!!!
Not being able to discuss anything of consequence, I thought I'd share some of the brilliant witticisms that appear in my emails from all the usual suspects (most of which are not repeatable in this space). I'm sure you get them too, especially if your on my "contacts" list.
Here's one I just love!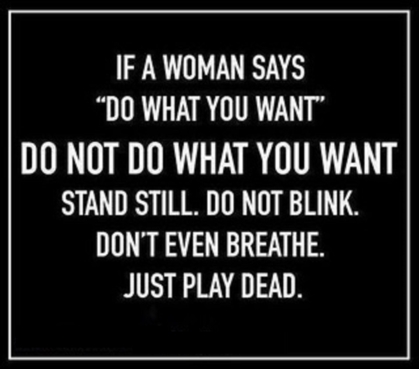 (Sorry if that sounds a bit sexist but I have been well trained!)
And here's the best "old" joke I've seen ... ever!
A little silver-haired lady calls her neighbor and says, "Please come over here and help me. I have a killer jigsaw puzzle, and I can't figure out how to get started."
Her neighbor asks, "What is it supposed to be when it's finished?"
The little silver haired lady says, "According to the picture on the box, it's a rooster."
Her neighbor decides to go over and help with the puzzle.
She lets him in and shows him where she has the puzzle spread all over the table.
He studies the pieces for a moment, then looks at the box, then turns to her and says,
"First of all, no matter what we do, we're not going to be able to assemble these pieces into anything resembling a rooster."
He takes her hand and says, "Secondly, I want you to relax. Let's have a nice cup of tea, and then," he said with a deep sigh............
"Let's put all the Corn Flakes back in the box."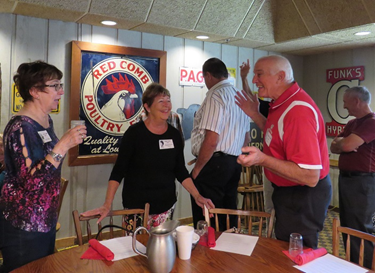 - - - - - - - - - - - - - - -
Here's a couple others that are gems.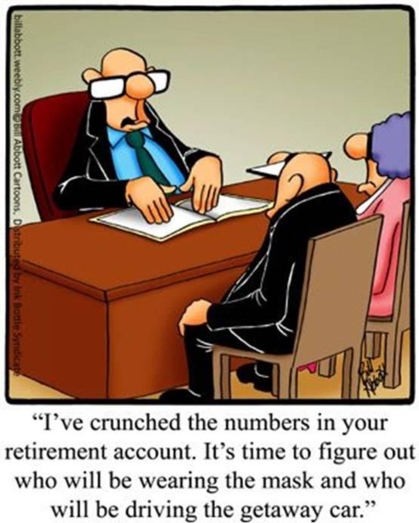 - - - - - - - - - - -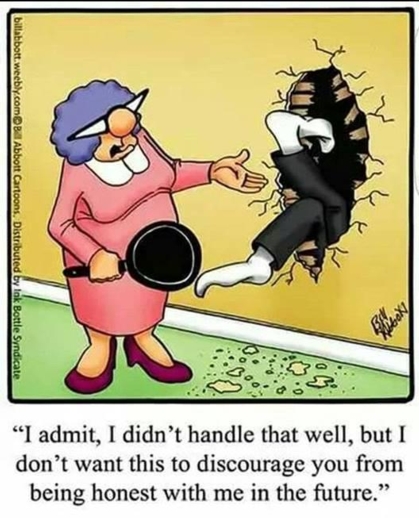 - - - - - - - - - - - -
Answering machine message,
"I am not available right now,
but thank you for caring enough to call.
I am making some changes in my life.
Please leave a message after the beep.
If I do not return your call,
you are one of the changes."
- - - - - - - - - - - - - - -
Aspire to inspire before
you expire.
- - - - - - - - - - - - - - - - - - - - - - - -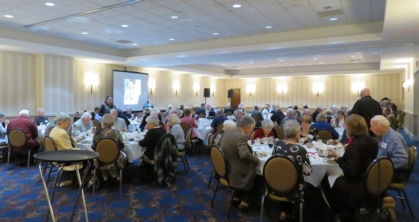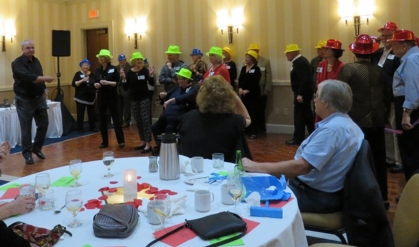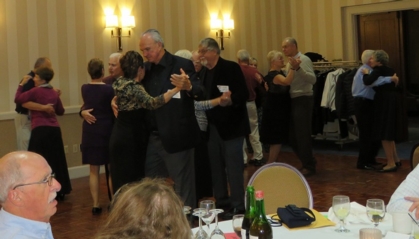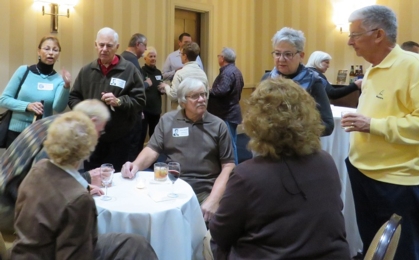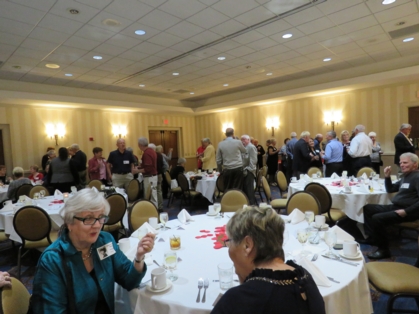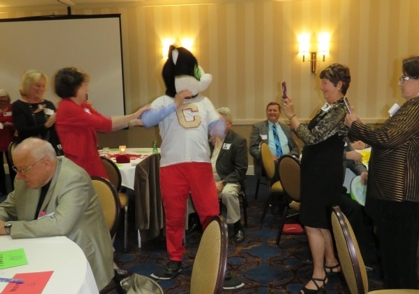 Welcoming visitors of all varieties
More than 150 photos are posted under the heading of "55th Reunion Photos". They cover both nights of the reunion but represent just a fraction of the good times and commradery that comes with being among old friends. It was particularly pleasing that a number of "first-timers" attended the event as well as a few friends from the class of '63. (You can add your own photos or contact me if you want some help in doing so.)
We thank everybody who particpated from committee members to the classmates who attended, to spouses who so valiantly agreed to join in with a crowd of old-timers. We were touched that several classmates who recently lost their spouses, put away their sadness for a short time to smile and laugh with people who care so very much about them. We hope they could feel the combined love of almost 100 pairs of arms around them.
We may or may not have another event in the future but if not, we will all add this weekend to the cherished memory banks related to the friendships started those many years ago at Custer High School. For those who chose not to or couldn't attend, we missed you and included you in our thoughts.
<