Custer High School
Class Of 1962
Custer Classmates'
Contemplations
At this stage of life we've learned a thing or two and have sage advice for anybody who will still listen to us. For some reason our classmates share with our website their great wisdom and life experiences. We've tried to save them up and present them for your contemplation, although we may not always have the right words associated with the right person. Any statement of fact is strictly accidental.
Here's one I came across just today that seems so terribly appropos for us:
"It does not matter how slowly you go, so long as you do not stop!" Confusius
And now for our classmates' pearls: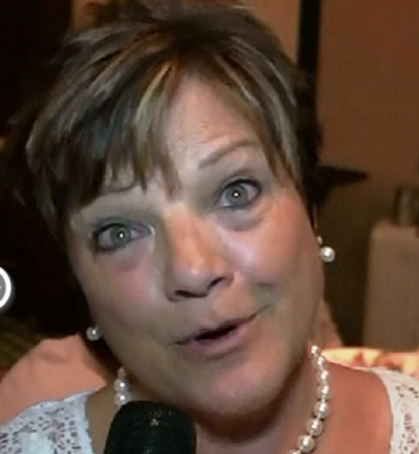 Nancy Plapper Schopf "The best thing about the good old days was that I wasn't good and I wasn't old!"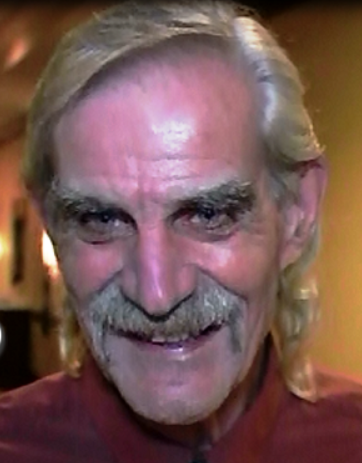 Ray Thompson "If I say I'll do it, I'll do it! No need to remind me every 6 months!!!"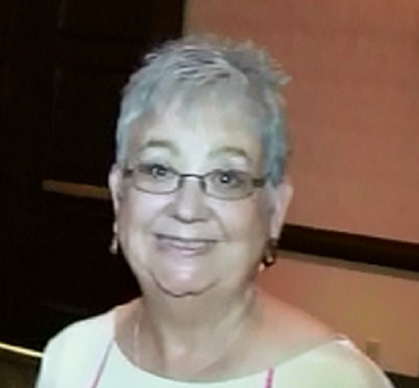 Eileen Eigenfeld Miller "My husband Lance thinks I'm crazy but I'm not the one who married me!­"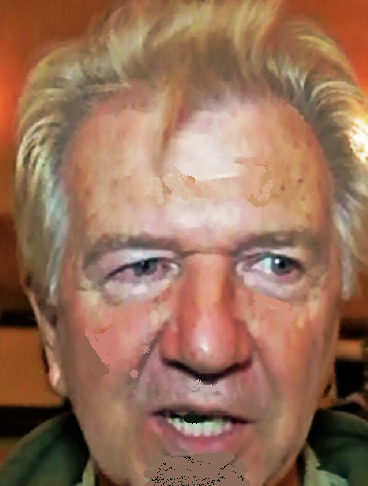 John Stanelle "I don't think a therapist is supposed to say "Wow!" that many times in your first session but here we are ..."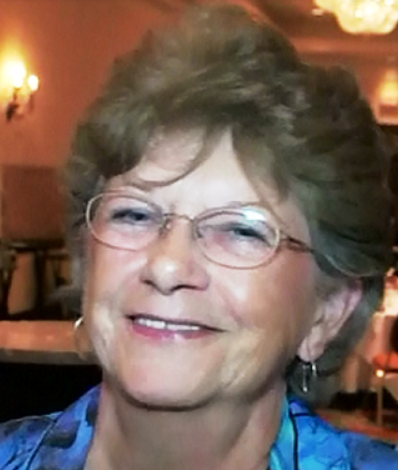 Barbara Blair Brenzel "Some days the supply of curse words is inefficient to meet my demands."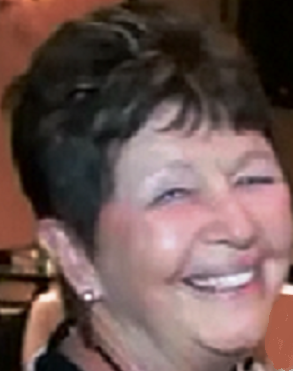 Bonnie Seitz Kenny "Does running late count as exercise?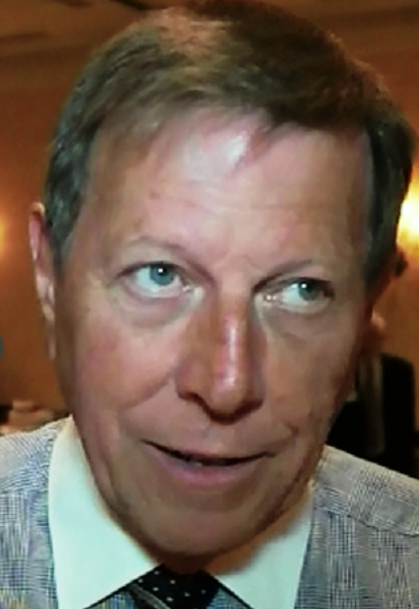 John Gilbert "At my last colonoscopy I had the doctor write a note to my wife saying that my head was not up there!"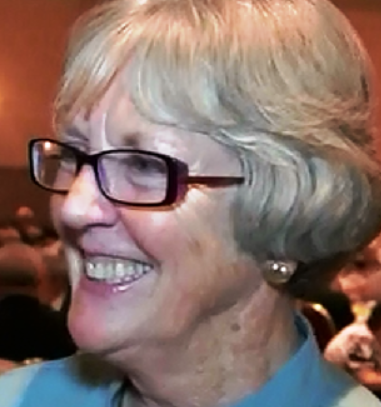 Nancy Davidson Boerger "I'm going to stop asking "How dumb can you get? People seem to be taking it as a challenge!"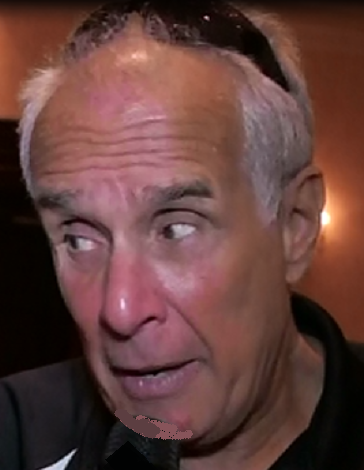 Ron Willman "No I don't need anger management, you need to stop pissing me off!"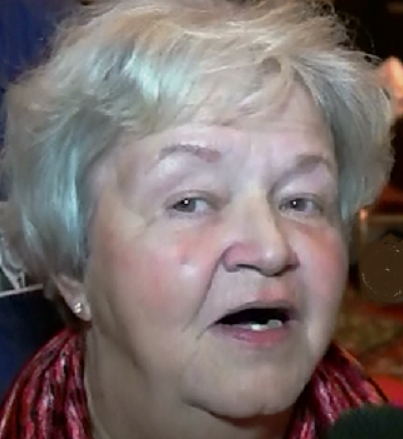 Penne Sheedy Welti "I am who I am. Your approval isn't needed."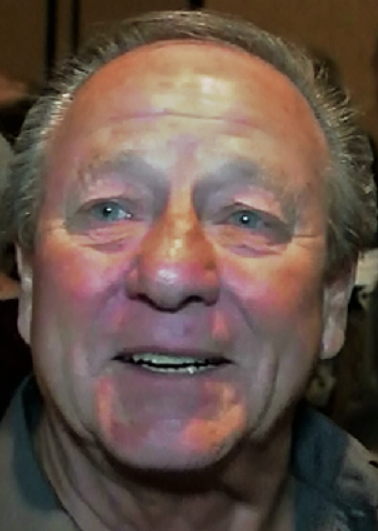 Bill Gregorius "I told my wife I wanted to be cremated. She made an appointment for Tuesday!"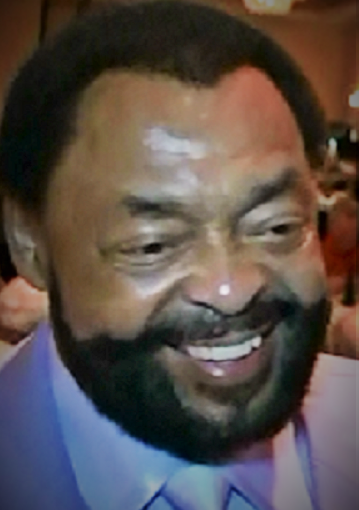 Charlie Perkins "If you're happy and you know it it's your meds!".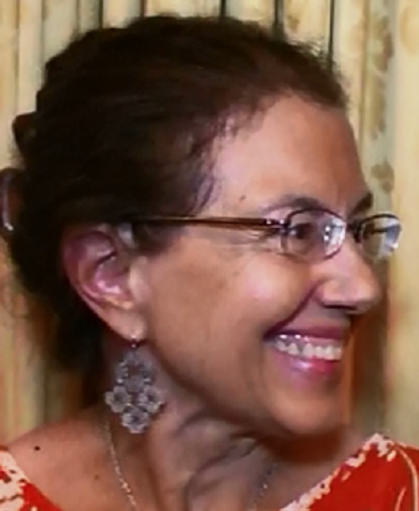 Trudy Bubloz LaBonte "When I was a kid I wanted to be older. This CRAP is not what I expected!"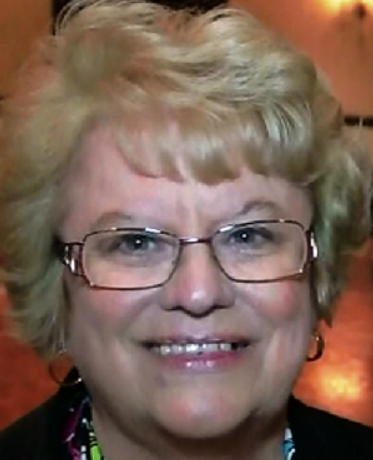 Jacqueline Neist Nauman "You are about to exceed the limits of my medication!"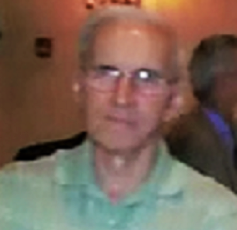 Richard Simone "My grandson said, "At 76 you still call Grandma Darling, Sweetheart, and Honey, what's the secret? I told him that I forgot her name 5 years ago and I'm afraid to ask!"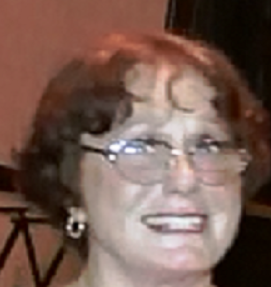 Patricia McCarthy McCarthy "Patience is a virtue. It's just not one of MY virtues!".
J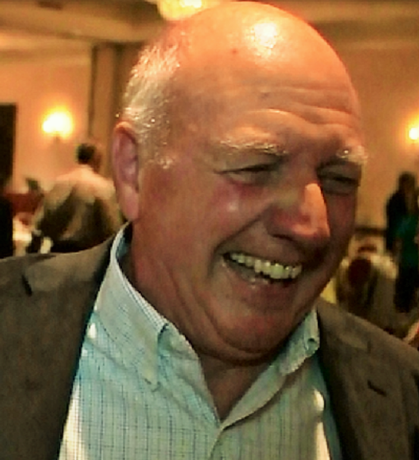 Jon Leitzke "My wife Donna says I only have two faults, I don't listen and something else …"
There you have it. All the wisdom and learning of several lifetimes. Makes you proud to say you're a graduate of Custer High 1962, doesn't it? Stay tuned for the rebuttals in the debate. Do we have any write-in candidates?
- - - - - - - - -
Classmates' Christmases
I put out the call for Christmas photos from our old Milwaukee days and found that many are in the same boat as me. Somebody else has custody of the old photo albums, in my case my sister. And the pictures aren't digitized ... which is a term foreign to her! We all know those photos exist ... someplace!
But here are a few from our classmates: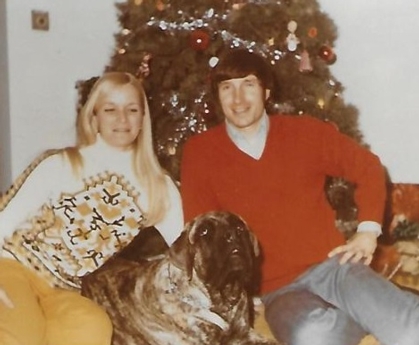 Recognize him ... or her ...
(not the one in the middle but she does look a bit like a girl I dated)?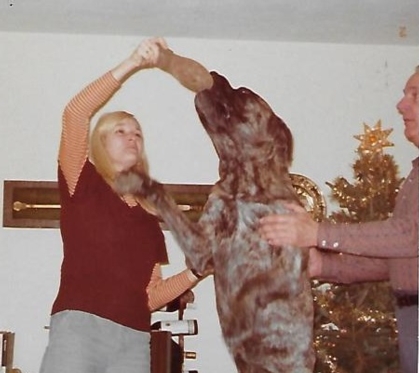 Got it yet? Know who it is?
Yes, it's Sandy Wachs Oldham ... while still married. I think the second photo is of Sandy feeding the last bits of her X to her clearly undernurished puppy!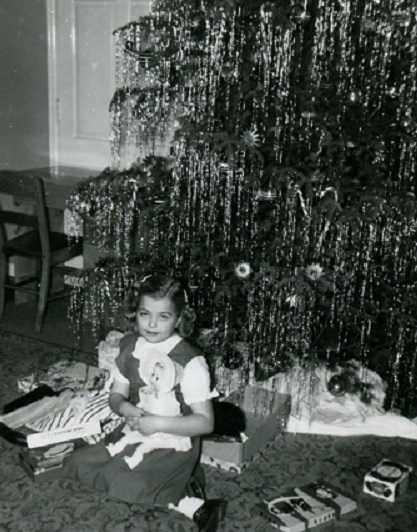 Immediately recognize this young girl in 1951? I just love this photo for so many reasons. The obvious, a cute 7 year old cherishing her new Christmas morning doll. But the TREE! It's so like the ones we had in our family ... massive and with lead tinsel lovingly hung, one strand at a time. We weren't allowed to help with tinsel until we were well into our teens! It was an artform!!!
And then there's a very touching tradition shown in this photo. In the lower right-hand corner you may be able to make out a box of chocolate-covered cherries. A traditioin in this household that continued over the years with her husband providing the box of cherries until he passed away a little while ago.
Yes ... it is Jeanne Zinser Gottschalk who got the chocolate-covered gift from her husband Robert ... albeit on St NIck's Night (a celebration we never did in our family and one that NOBODY in California ever even heard of!)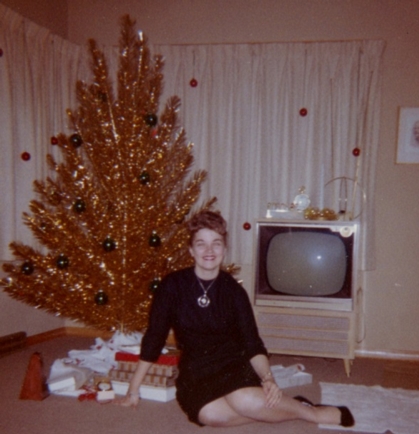 The little 7 year old has grown up! Her parents taste in trees apparently fell by the wayside somewhere in the intervening years. Remember those aluminum monstrosities? Jeanne was so put off by it that she went out and bought her own live tree and put it in her bedroom!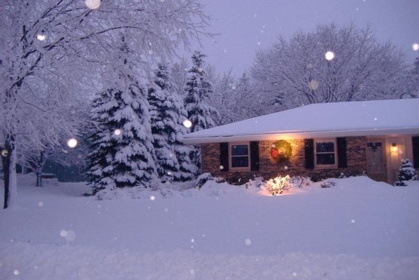 You can't tell who this photo came from but it looks everything like the perfect Milwaukee Christmas I fantasized when I was moving around, sometimes living in a the desert of Phoenix. It looks like a Hallmark card! "I'll be home for Christmas!" It clearly is a photo belonging to a hopeless romantic.
Yes, here he is in more recent times ... WAYNE "THE ROMANTIC " REINECK! We can all make up our own caption for this one. Mine is "Wayne enjoying a typical Milwaukee Summerfest parade!"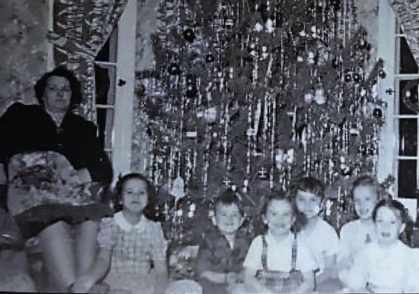 Ahhh ... sister Carol came through! She found this photo of a portion of the Sellers clan, with the youngest one in the middle being the guy you all know and worry about his sanity! Note the Christmas bush a.k.a. tree. Much like Jeanne's above, with tinsel carefully hung strand by strand.
The older lady is Grandma, who was born in 1900 so we always knew how old she was. You know what that date sounds like to my grandkids? Of 8 siblings and scads of cousins, only two in this photo are still alive, the two in the middle, my sister Carol and me.
Hey! Wake up Bill!!!
Thanksgiving is over and you're already way behind on Christmas!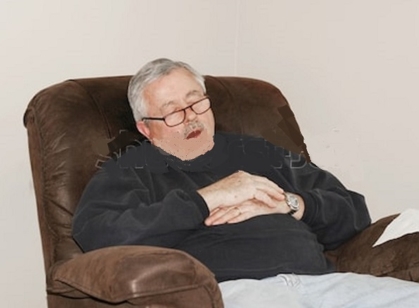 So much to do and so little time ... but do you remember when?
Either you recognize these photos ... or you don't!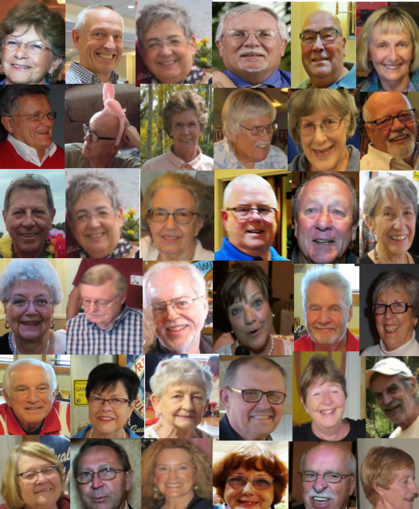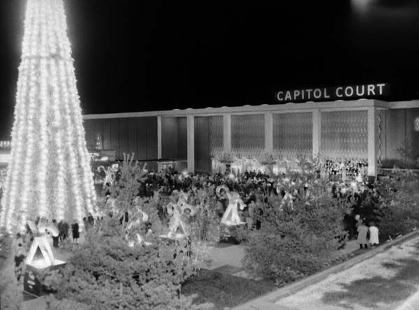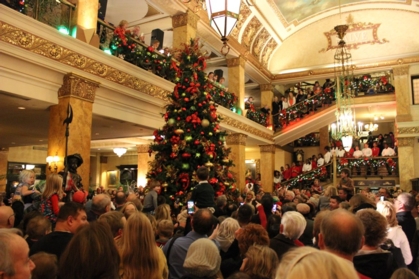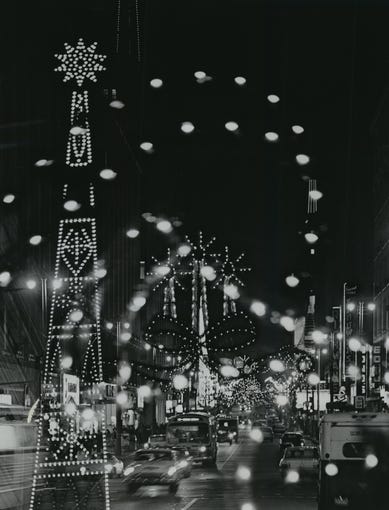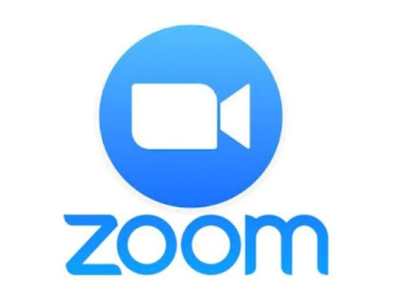 Trigger any memories? Stop thinking about them and get on with this year's Christmas! Remember how fast time flies these days?