Custer High School
Class Of 1962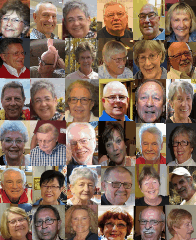 I can only speak from personal experience but the first thing I remember when I became a Dad was, "Yikes! This kid didn't come with instructions!" So, as every new parent experiences, you go by instinct and over the years they tend to grow up, in spite of us!!!
But parenting comes natural for some of us. Like playing catch at the park ...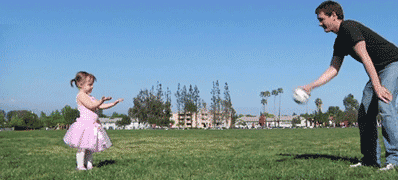 Or a friendly snowball fight. Ray Thompson sent this along showing how he toughened up his kids. Can you tell Ray was in law enforcement? No … me neither.
New isn't always good enough for some Dads. Gordy Sauer wanted his son to get an extra boost from his new push car. How'd that work out for you Gordy? Is he speaking to you yet?
Like father like son … as we see in the Dean Schwarten home movies! So close to perfection!
But Dean made up for it by joining his son on a bonding waterslide ride!
And nobody can beat Bernie Raml's teaching bicycle safety ... and his sensitive handling of a disasterous situation. (Was his kid still on the bike?)
Bill Gregorious, being a responsible pub owner, tried to teach his kids the dangers of reckless driving! This was a revolutionary approach at the time!
Yup, nothing beats fatherhood and knowing that our kids and grandkids are always proud of us!
Try to explain some of these to the kids!!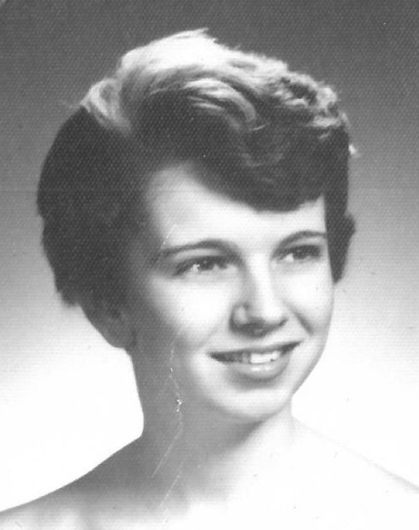 Why do I get a warm feeling when I see these?
- - - - - - - - - - - - - - - - - - - - - - - -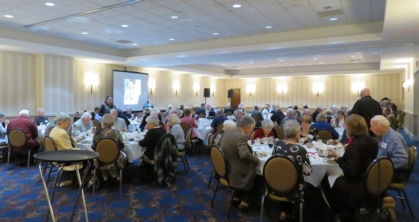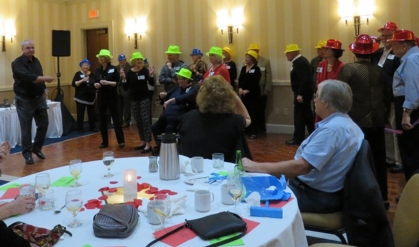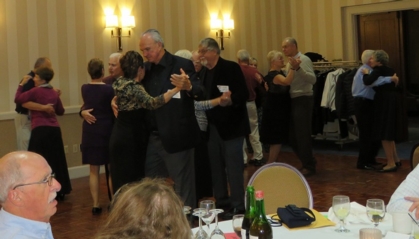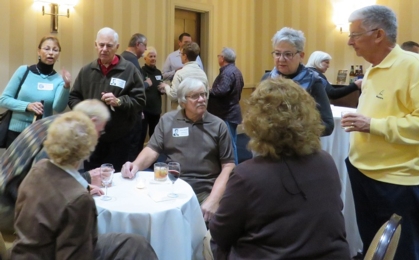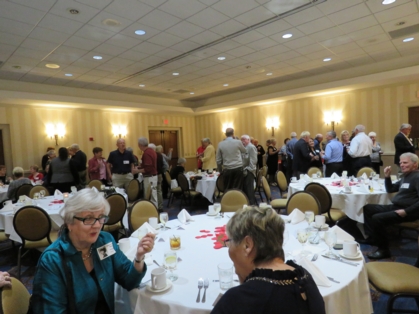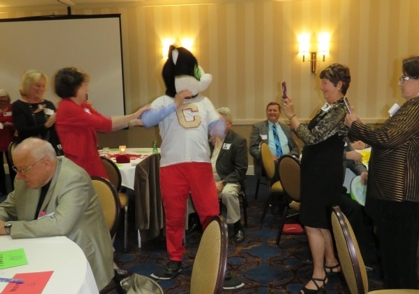 Welcoming visitors of all varieties
More than 150 photos are posted under the heading of "55th Reunion Photos". They cover both nights of the reunion but represent just a fraction of the good times and commradery that comes with being among old friends. It was particularly pleasing that a number of "first-timers" attended the event as well as a few friends from the class of '63. (You can add your own photos or contact me if you want some help in doing so.)
We thank everybody who particpated from committee members to the classmates who attended, to spouses who so valiantly agreed to join in with a crowd of old-timers. We were touched that several classmates who recently lost their spouses, put away their sadness for a short time to smile and laugh with people who care so very much about them. We hope they could feel the combined love of almost 100 pairs of arms around them.
We may or may not have another event in the future but if not, we will all add this weekend to the cherished memory banks related to the friendships started those many years ago at Custer High School. For those who chose not to or couldn't attend, we missed you and included you in our thoughts.
<